Nepal to seek $6.6bn of aid to rebuild following Everest earthquakes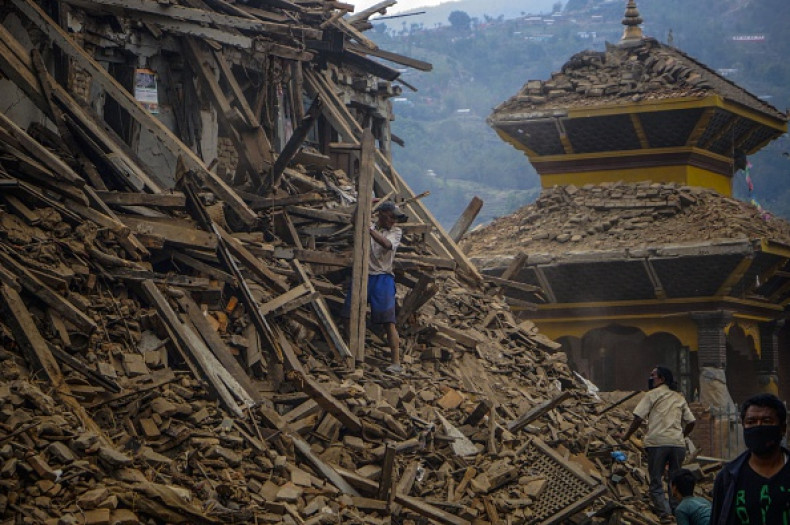 Nepal will ask international donors to support a five-year reconstruction plan totalling $6.6bn (£4.24bn), its government said on Saturday (13 June).
Two quakes on 25 April and 12 May killed 8,787 people and destroyed more than 500,000 homes.
Nepal's worst disaster on record affected 2.8 million of the country's 28 million people, with losses from the twin tragedies currently standing at $7bn, including tourism, the government said in a Post-Disaster Needs Assessment (PDNA) report.
A senior finance ministry official said 36 countries and 24 donor agencies have been invited to a conference due to take place on 25 June, Reuters reported.
Speaking at a function in Kathmandu, Suman Prasad Sharma said: "We have expectations of a very handsome and good support from our donors during the conference."
Officials added that donors could also help Nepal by writing off debt-owed by the country or by delaying repayment schedules.
According to official figures cited by Reuters, Nepal's government spends $300m in debt repayments every year and currently receives two-thirds of the cost of its economic development in international aid.
Nepal was already one of the world's poorest countries, ranking 145th out of 187 countries listed on the United Nations Human Development Index, before earthquakes hit the country.
The country already owes $1.5bn to the World Bank, $1.5bn to the Asian Development bank, $133m to Japan, $101m to China, and $54m to the International Monetary Fund (IMF).
Aid agencies say the international community's response to the disaster has slowed in recent weeks, even though at least two million people are in need of food, water, shelter and proper sanitation facilities.
The country has also been affected by landslides, which are common during monsoon season.
On 11 June, a landslide in the Himalayan nation killed 47 people and left dozens missing.