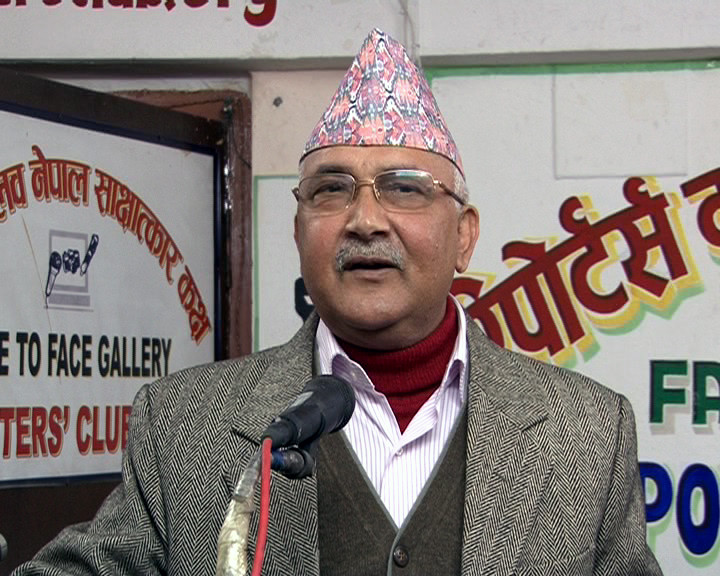 Nepal's lawmakers have elected the leader of the country's Communist Party to be its new prime minister. Parliament speaker Subash Nemwang announced that Khadga Prasad Oli had received 338 votes from a total 597 members in the chamber.
Oli defeated his predecessor, Nepali Congress President Sushil Koirala, in the vote. Oli and Koirala are leaders of the top two political parties and were coalition partners in the last government, according to an AP report.
The vote means 63-year-old chairman of Communist Party of Nepal (Unified Marxist-Leninist) becomes the 38th prime minister of Nepal. Oli was elected as leader of the CPN-UML Parliamentary Party in 2014, defeating party chairman Jhala Nath Khanal by a vote of 98 to 75.
Oli's candidature was supported by more than 12 parties, including Unified Communist Party of Nepal (Maoist) and the right-wing Rashtriya Prajatantra Party (Nepal). He will be heading a coalition government as his Party UML is the second largest party in the House. The extreme-left pro-monarchy Rastriya Prajatantra Party-Nepal party is likely to be the major constituents of the new cabinet.
Challenges facing the new prime minister include dealing with violent political protests by Madhesi people protesting against the country's new constitution. At least 40 people have died in over a month of clashes between police and protesters from the Madhesi and Tharu communities and other ethnic minorities.
The Madhesi Front claims that the constitution does not guarantee enough rights to the Madhesi and Tharu communities living in southern Nepal. Madhesis are Indian-origin inhabitants of the Terai region bordering India, who are opposed to splitting Nepal into seven provinces.
However, Oli is viewed as a hardliner who is not seen as sympathetic towards the demands of protesting Madhesi parties, according to a report in the Hindustan Times. "Whoever votes for me today will not regret it. But those who don't, will," he said in a speech before parliament before going to the polls to vote.
Nepal is locked in a diplomatic standoff with India, its neighbouring country, over the supply of essential goods, including petroleum products. There are reports of blockades at border trade points with India following the violence, according to the Indian Express.