Nepal is battling one of its worst fuel shortages in decades as its border with India -- from where it imports all of its fuel -- remains allegedly blocked, keeping off essential supplies too. The crisis is being seen as a fallout of the country's new constitution approving a decision to divide the Himalayan nation into seven provinces. India denies blocking the border with its northern neighbour.
The Madhesi community -- which shares ethnic ties with India -- has been protesting along the border since Nepal's new constitution came into effect on 20 September. Over the past month, at least 40 people have been killed in clashes with police.
Close to 4,300 trucks have been stranded along the border on the Indian side for days together. Transporters complain of difficulties moving within Nepal, too. They have also raised security concerns due to the prevailing unrest.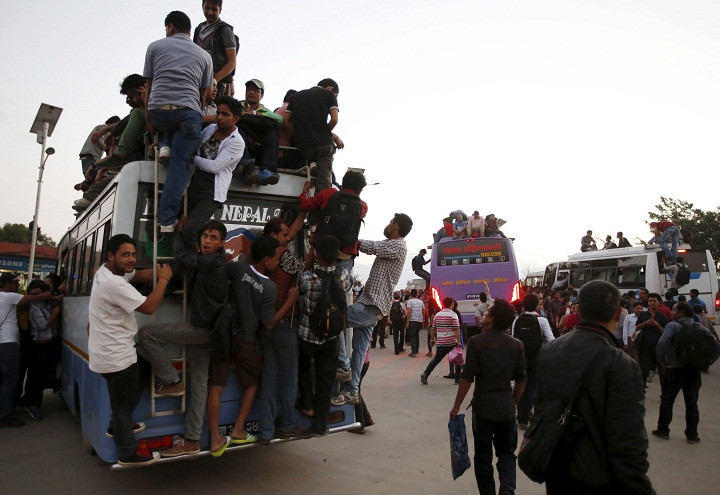 "We can only take goods up to the border and beyond the border. It is the responsibility of the Nepalese side to ensure that there is adequate safety and security for the trucks to enter that side," said Vikas Swarup, spokesperson for the Ministry of External Affairs in India.
After being parked along the border for up to five days, only 100 cargo trucks have managed to enter Nepal through Sunauli, from the northern Indian state of Uttar Pradesh. A majority of trucks remains stranded on the Bihar-Nepal border leading to towns like Biratnagar and Birgunj in southern Nepal, the centre of recent protests. Although violence has decreased, street protests continue, blocking roads.
Top leaders in Nepal have accused India of violating international laws by halting cross-border trade. Mahesh Basnet, Nepal's industry minister, has charged Indian customs officials with keeping fuel trucks from crossing into the country even in areas unaffected by the protests.
"We are not getting fuel, cooking gas and vegetables from India, and we don't want such kind of friendship," said KP Oli, chief of the ruling UML party.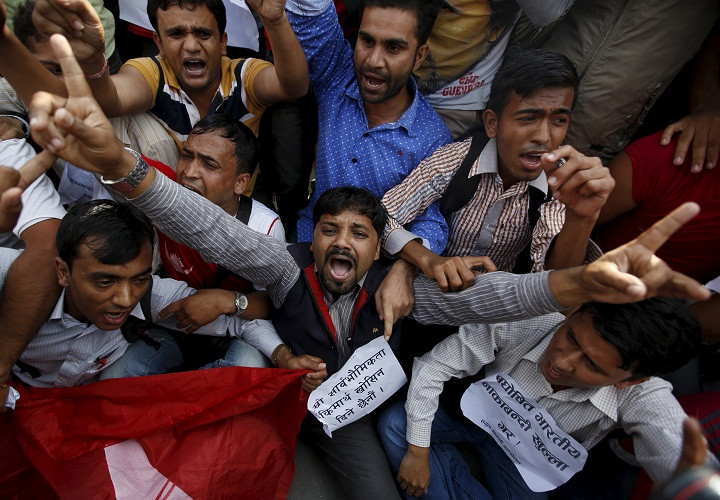 Nepal Oil Corporation has instructed fuel stations to stop selling petrol and diesel to vehicles bearing private registration numbers. The Nepali government is allowing people to drive only on alternate days and has asked people to use charcoal and firewood for cooking. Only army trucks, and those carrying medical and essential supplies are being exempted. Efforts are also ongoing to reopen trading routes with China that have remained blocked since the devastating earthquake in April.
On 29 September, Kathmandu Airport issued an advisory to international airlines to carry extra fuel after suspending refuelling facility due to acute fuel shortage. As a result many international flights have been cancelled.