Nestor Stock Surges 1,900% as Investors Confuse it with Google's Nest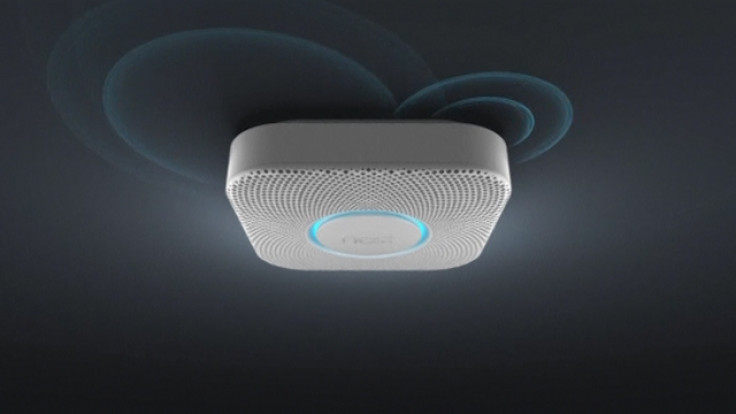 Defunct company Nestor Inc has seen its stock surge by 1,900% after investors confused it with Nest Labs, the smart appliances company recently purchased by Google for $3.2 billion (£1.95bn, €2.35bn).
Nestor, a Rhode Island-based company which made traffic enforcement systems for local governments, went into receivership in 2009 and all of its assets have been sold.
Its shares, which are known as penny stocks becasue of the low price, traded under the NEST ticker and jumped from 0.2 pence to 4 pence on January 14, following the Google annoucement the previous day.
Nest Labs, in contrast, is a start-up making high-tech smart thermostats and smoke alarms, founded by Tony Fadell, one of the fathers of the iPod. It was not a publicly-listed company prior to its acquisition by Google and so investors would have been unable to purchase stock in the company.
The surge was first noted on markets blog Kid Dynamite's World, which termed the incident "Idiocy of the Day".
If a company goes bankrupt, it is still possible to buy shares in the firm until the operation is completely wound up. However as shareholders are the last people to be paid out of any equity recoved by the receiver, their shares are likely to be worthless.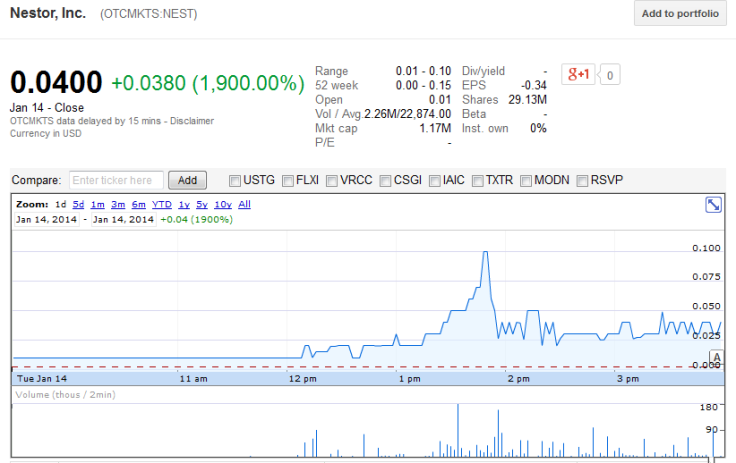 But are these investors all idiots?
Financial journalists are arguing it out over Twitter, over whether the sudden surge is in fact due to insider trading, if investors had had prior knowledge about the Google Nest deal and bought Nestor stocks ahead of the announcement.
"Basically, it would have been a pretty smart investing play to see the Nest deal, anticipate the dumb buyers making the Nest/Nestor mistake, and then ride the Nestor stock up," writes Steve Perlberg from Business Insider.
This is not the first time that investors have made such a mistake.
In October 2013, bankrupt Tweeter Home Entertainment Group Inc, which traded as "TWTRQ", saw its stock jumped by 1,800% as investors confused the company with Twitter.
© Copyright IBTimes 2023. All rights reserved.