Netherlands ends lifetime blood ban on gay and bisexual men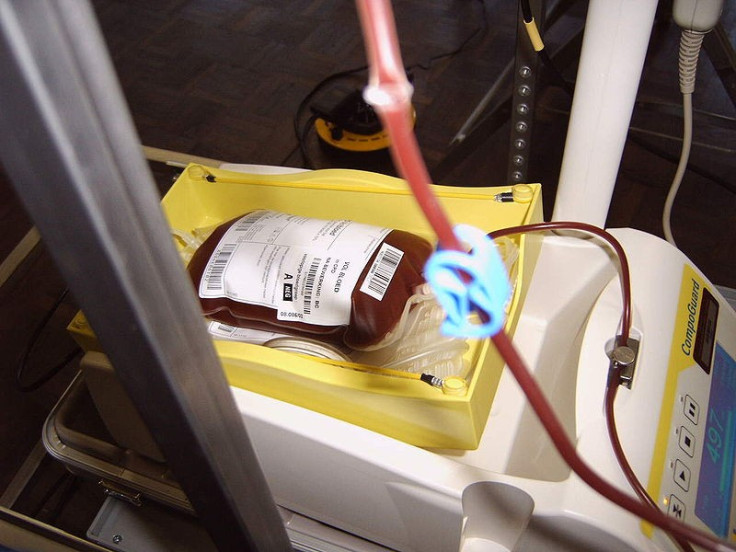 Gay and bisexual men in the Netherlands will be able to donate blood for the first time under new regulations announced by the government on Thursday (29 October). However, only those men who have not had any male sexual partners within 12 months of donating will be eligible blood donors.
Under previous laws, gay and bisexual men in the Netherlands were banned from donating blood even if they were not sexually active. Despite the change, Dutch LGBT groups voiced their disappointment at the fact that the law still prevents sexually active homosexual men from becoming blood donors. LGBT advocate Tanja Ineke told a local broadcaster that the new policy was "unnecessarily discriminatory" and that it was "too little, too late".
Edith Schippers, minister of health for the Netherlands, announced in a statement: "I am a staunch supporter of emancipation and equality of people, and at the same time responsible for the safe blood supply in the Netherlands." Schippers claimed that the year-long restriction on homosexual men donating blood was necessary and promised that her office would continue to conduct research on the issue.
The UK has similar policies on blood donation. The lifetime ban on gay men donating blood was lifted in 2011 in the UK, however, NHS rules still prevent sexually active homosexual men from being blood donors for 12 months after they have had sex with another man. The rules sparked controversy earlier this year, when the NHS revealed that the past 10 years had seen a 40% drop in new blood donors, indicating an urgent need for more people to donate blood.
Tim Polder, an LGBT activist in the UK, told IBTimes UK that the 12-month restriction period was "institutionalised discrimination". He founded the #PutRedBack campaign to tackle the problem of gay men being able to donate blood and said that the health fears surrounding this issue first originated in the eighties and that no one had updated their policies since then.
"Now we understand HIV a lot better," Polder said. "Hepatitis B is actually worse because it's got a much longer window period. But every little bit of blood is tested so why not get rid of this? And as a bonus we might even get more blood in our blood banks because the 20 to 35-year generation is not donating."
© Copyright IBTimes 2023. All rights reserved.