New African trade agreement will provide economic boost for continent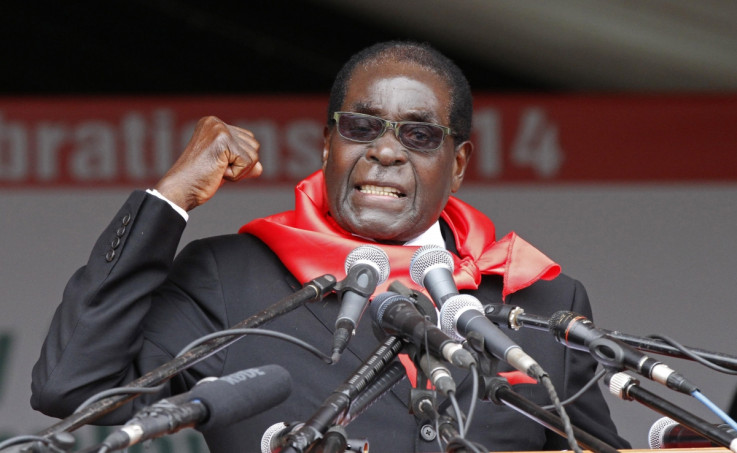 Robert Mugabe lauded the agreement and said it is a step towards creating a "borderless continent"
Reuters
The 19th-century British colonialist Cecil Rhodes' dream of unifying Africa from "Cape to Cairo" was not so far-fetched after all.
Tinged with a dash of déjà vu, this dream was fulfilled yesterday with the launch of the Tripartite Free Trade Area Agreement (TFTA) in Sharm el Sheikh when 26 African heads of state endorsed an economic integration plan for the continent on an unprecedented scale.
The arrangement was described by Zimbabwean president Robert Mugabe as creating a "borderless continent". It assembled three regional economic communities into a single free trade area that establishes a framework for preferential tariffs to ease the movement of goods and people in the region.
"We have told the world today...of our desire to adopt practices that are necessary to increase trade among ourselves. We will do whatever is possible to activate this agreement," said Egyptian President Abdel Fattah al-Sisi.
The Common Market for Eastern and Southern Africa (COMESA), East African Community (EAC) and Southern African Development Community (SADC) are home to a population of more than 625 million people, making up over half of Africa's population and boasting a combined GDP of over $1trn (£0.6tr, €0.9).
According to a study by the Institute of Development Studies, an enlarged Free Trade Area market within which all tariffs and non-tariffs on trade are eliminated is projected to generate at least $3.3bn per annum.
Additional benefits include better policy coordination across sectors, especially in industry and infrastructure development.
It is envisaged that by harmonising trade policies, removing trade barriers and promoting trade facilitation it will create enormous benefits for the region's economies and populations.
The ultimate goal is 100% liberalisation of tariff lines.
While a few sticky points remain in the new arrangements, World Bank president Jim Yong Kim said that with the launch of the TFTA, "Africa has made it clear that its open for business," while the final communique signed by the 26 heads of sates stated that: "The establishment of TFTA will bolster intraregional trade by creating a wider market that would increase investment flow...and ensure regional infrastructure development."
Cecil Rhodes' dream of an amalgamated Africa has come full circle in the span of a century, transcending the limitations of previous economic and political arrangements to embrace the enormous potential from a well thought out economic integration plan in the context of the continent's diversity.
---
Jason Kapkirwok is senior director and head of TradeMark East Africa-East African Community (TMEA-EAC) partnership programme.