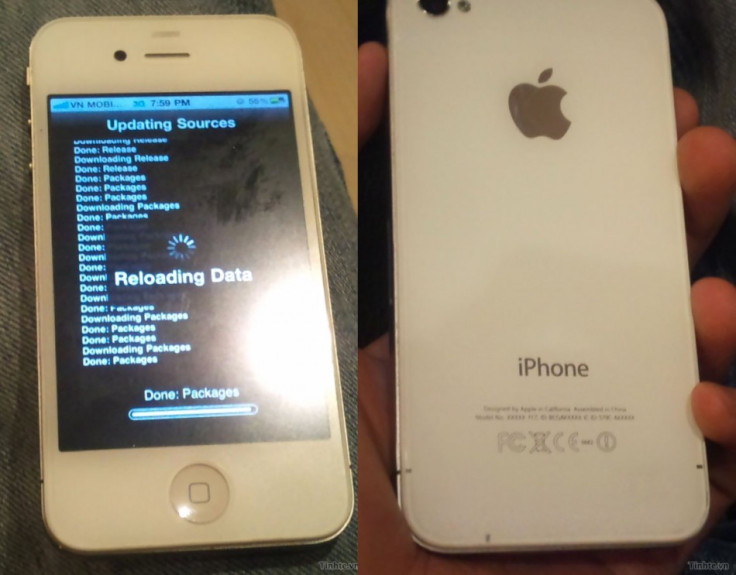 Following reports that a cheaper iPhone will be launching alongside Apple's highly anticipated iPhone 5, new rumours suggest that the budget handset will trim costs storing apps and files on the company's iCloud service.
Unofficial Apple site AppleNApps made the claim citing numerous other previous rumours as evidence.
The site claimed that the combined reports suggesting Apple's plans to release a new budget iPhone containing reduced storage implied plans to take a page out of Google's Chromebook -- a device that's operating system runs entirely online -- storing the device's data on its new iCloud service.
The report alleged that the decision was made to cut the cost of the new iPhone device. It suggested that Apple intended to keep the new budget smartphone's tech spec on at least the level of its current iPhone 4, choosing to cut costs by downgrading its storage capacity rather than processing power.
The rumour site alleged that "three independent sources... who are all connected to Apple in different capacities," had confirmed its theory.
The unofficial site also reaffirmed several previous rumours regarding Apple's next batch of iPhone devices. It claimed that Apple intends to launch two iPhone models later this year. The first being the high-end iPhone 5, the second the cheaper recently "revealed" iCloud iPhone.
The report went on to suggest several new details about the, still unconfirmed, iPhone 5. It reported that the smartphone will be thinner than its predecessor the iPhone 4 and run off the A5 chip currently being used in Apple's iPad 2.
As always, the rumours are currently completely unsubstantiated as Apple is still yet to offer any official word on any new iPhone handsets.