New Barcelona centre-back Samuel Umtiti questions £21.3m transfer fee following quick impact
Tottenham Hotspur, Chelsea and Arsenal were also reportedly interested in his services.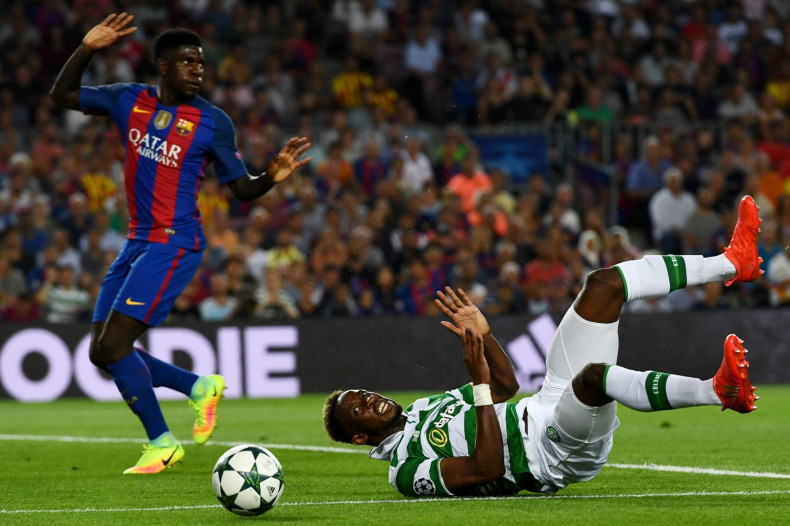 New Barcelona signing Samuel Umtiti believes that Lyon could have received a bigger fee for his services amid the summer speculations linking him with a move to the Premier League. Tottenham Hotspur, Chelsea and Arsenal were reportedly interested in the France international centre-back but the La Liga giants were quicker to clinch a €25m (£21.3m, $27.9m) deal to lure him to the Nou Camp instead.
In April, Spurs boss Mauricio Pochettino himself revealed he was monitoring the Frenchman with a view to luring him to White Hart Lane.
Mundo Deportivo later claimed that both Arsenal and Chelsea were also interested in the defender as both Arsene Wenger and Antonio Conte wants to bolster the back-line.
It looked then that Barcelona were going to have to break the bank to sign the Frenchman as many big European clubs were on the hunt for a new centre-back and Manchester United had previously signed Eric Bailly for more than £30m.
However, the Catalans managed to get his services for only €25m earlier in July while Chelsea and Arsenal were forced to pay much more to sign Shkodran Mustafi and David Luiz respectively in the dying days of the transfer window.
Umititi has now revealed that Barcelona had eventually been after his services since march, but admitted that Lyon could have taken advantage of the inflated market to demand a bigger fee.
"Lyon could have received more money but it's what happened, not to do with me. It was a deal between the clubs," Umtiti said during than interview with Cadena Ser. "Around March, April I knew Barcelona were interested in me. The when during the Euro I knew the clubs were in negotiations it made me very happy. I support Barcelona since I was a child. I have never been at the Camp Nou and always said that if I came here it was to play for Barcelona. Is a dream come true.
The 22-year-old defender has started to justify the fee following an impressive start at Luis Enrique's side. Yet, the Barcelona boss himself recently admitted that he was impressed by his quick adaptation to the Catalan passing game.
"I heard what he said about me and I feel flattered," Umititi admitted. "I have been welcomed by the rest of the teammates and the adaptation has been good thanks to them," the former Lyon centre-back replied. "I hope to do well through the season, stay here as much time as possible and winning titles. But for now I am just proud to be here, I am learning in every training session and hopefully I can pay Barcelona back because the confidence they have put in me."
Yet, Umititi believes that the best for him is yet to come, as training along the likes of Lionel Messi he is only going to improve.
"Messi is the best in the world. He's a phenomenon, in training too. I like to play against Messi, Neymar and Suarez in training. It's a plus," the Frenchman said. "Training with the best in the world then pay off in the pitch. I am also learning from Gerard Pique, Javier Mascherano and the rest of the centre-backs."