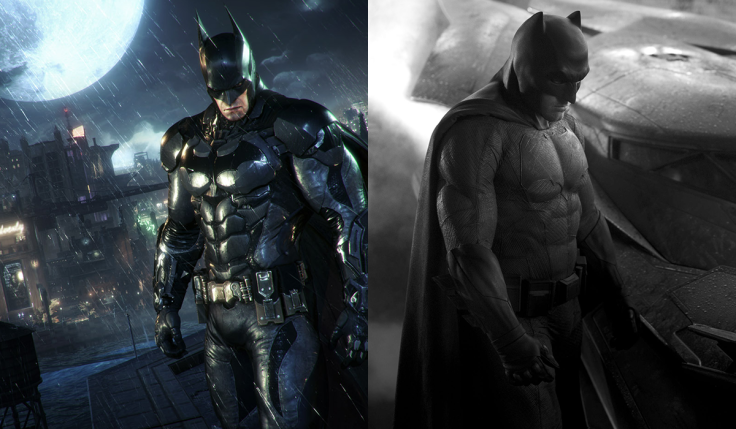 Warner Bros chairman and CEO Kevin Tsujihara has confirmed that Ben Affleck will be starring and directing a solo Batman movie. Affleck debuted as the superhero in director Zack Snyder's Batman v Superman: Dawn Of Justice, which was released on 25 March.
Speaking at CinemaCon on 12 April in Las Vegas, Tsuijhara said: "It [Dawn Of Justice] set up a great foundation for our DC slate, which includes at least 10 movies through 2020. I'm also excited to know that we will be working with Ben Affleck on a stand-alone Batman movie."
On the other hand, the 43-year-old actor, who directed the Oscar-winning film Argo said, "It's been tremendously exciting for us to be a part of the DC Universe, and we're looking forward to working on Justice League."
Affleck was first rumoured to be starring and directing a standalone Batman movie in July 2015. However, in late March, reports claimed that the actor had penned a solo Batman script, following which the actor/director's agent from WME-IMG Patrick Whitesell said that it was "a really cool [Batman] idea".
In an interview with Hollywood Reporter, Whitesell and his partner Ari Emanuel were asked as to how many movies Affleck will reprise the role of the cape crusader, to which Whitesell said: "He's [Affleck] is contracted to do at least Justice League One and Two, so at least three times wearing the cape."
Nonetheless, there is speculation that the untitled film could be released on 5 October 2018 or 1 November 2019 – the dates have been reserved for two untitled DC movies. However, the maker of the movie is yet to officially announce the release date. Warner Bros has lined up some superhero movies until 2020, including Suicide Squad, Wonder Woman, Aquaman, Cyborg, The Flash, and Justice League Part One and Two.