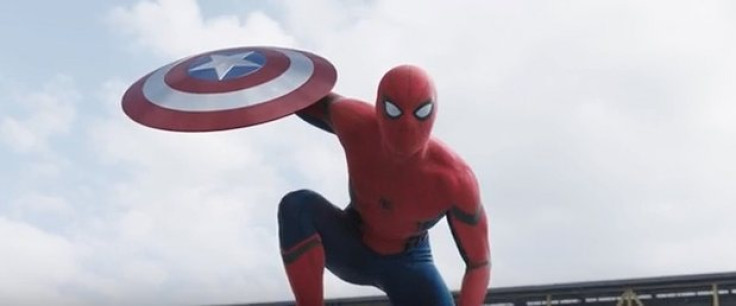 An earlier trailer of Captain America: Civil War saw Spider-Man played by Tom Holland make a dramatic entry in the film. The webslinger's appearance in the two-and-half minute teaser was brief, but it now seems like Spidey would after all be playing a larger role.
Initially, fans were wondering whether the action hero would play a cameo or a full-fledged role in the upcoming installment of the Marvel franchise. But those who watched the premiere of the film at the Dolby Theater in Los Angeles on 12 April have disclosed how Spidey's role will pan out.
According to editor-in-chief of Screen Crush, Mike Sampson, Spider-Man will not play a cameo. Fans will get to watch the webslinger in action for at least a good 20 minutes. When asked by a fan on Twitter as to how long Spidey will be onscreen, Sampson replied: "That's about right. Maybe 10 mins of Parker, a good 20 mins of Spidey."
However, Spidey fans will have to watch the movie to know exactly what their action hero will be doing. Meanwhile, a short clip of the movie was released on Jimmy Kimmel Live. The teaser showed Ant-Man (Paul Rudd) meet other characters of Captain America: Civil War.
In the teaser, Captain America (Chris Evans) asks Hawkeye (Jeremy Renner), "How about our other recruit?" Then, a visibly impressed Ant-Man tells Steve Rogers: "It's an honor." He then turns towards the Scarlet Witch (Elizabeth Olsen) and says: "I know you, too. You're great."
Captain America: Civil War hits theatres on 29 April in the UK and on 6 May in the US.
Check out the trailer below:
More from IBTimes UK