New constellations named after Harry Potter and Usain Bolt to appeal more to children
Do you think you'd be able to spot them?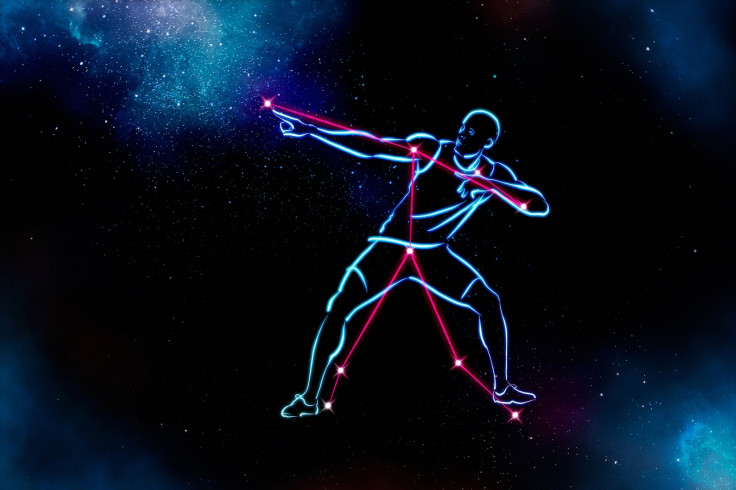 Ever looked at the sky and thought you saw Usain Bolt?
Thanks to the University of Birmingham, now you can. Experts in astronomy have named a series of constellations after the heroes of our times, representative of all fields: culture, science, sports and politics.
Among the new constellations, one can find Harry Potter's glasses, a M for "Mobot" Sir Mo Farah and Usain Bolt's victory pose. The move aims at familiarising younger generations with the stars by making constellations attractive to them.
A recent study commissioned by the Big Bang Fair, which celebrates science, technology, engineering and maths all over the UK, found that 72% of children have never looked up at the night sky to find a star constellation. 29% could recognise a single classical constellation if they saw it.
The study was conducted by Markettiers on behalf of The Big Bang Fair. 1,000 people aged 7-19 were surveyed on 1 December 2017.
It also found that 57% of young people didn't feel particularly inspired when they looked at the sky. 72% of the kids surveyed had never camped out to see the stars. However, half said they were keen on learning more about space.
This is partly due to the fact that most of the 88 already existing constellation recognised by the International Astronomical Union (IAU) are named after the zodiac signs or mythology figures. While it was once useful to inspire youngsters' interest in astronomy, it doesn't do the trick anymore.
The University of Birmingham's Astronomy Society and the Big Bang Fair teamed up to find the kids' new heroes to look up to, literally. The project, named Look up to Stars, centres around 8 brand new constellations that can appeal to young minds. The researchers had to analyse different star maps in different regions in order to develop the new constellations.
In addition to the constellations of Mo Farah, Bolt and J.K Rowling, there's also a racket for Serena Williams, a whale for Sir David Attenborough, a spaceship for astronaut Tim Peake and a book for Malala Yousafzai.
"We really hope these new creations will help people of all ages develop their interest in space and astronomy, working to inspire the next generation of astronomers to take an interest in the field," The University of Birmingham's Astronomy Society outreach officer, Emma Willett said.
"Stargazing is a great way to spark young people's interest in the universe and inspire them to find out more," said Beth Elgood, Director of Communications at EngineeringUK - the force behind the Big Bang Fair.
Here's the full list of the new constellations? Why not try to spot them?
1. Malala Yousafza (Book) – North (NNW) – February (Winter)
2. JK Rowling (Harry Potter's glasses) – North (NE) – March (Spring)
3. Sir David Attenborough (Whale) – North (NNE) – April (Spring)
4. Tim Peake (Spacecraft) – East (ESE) – April (Spring)
5. Sir Mo Farah (Mobot) – East (ENE) – June (Summer)
6. Serena Williams (Tennis Racket) – North (NW) – September (Summer)
7. Usain Bolt (Lightning bolt celebration) – East (E) – November (Autumn)
8. Sir Michael Bond (Paddington Bear) – East (E) – December (Winter)