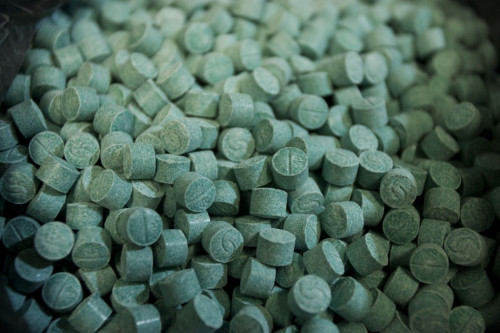 A teenager has died and four others were taken to hospital after taking a drug dubbed Mortal Kombat.
Police in Scotland have said the drug is believed to be an ecstasy-like compound and can be distinguished by its appearance; Red-coloured tablets with an image of a dragon imprinted onto them.
Regane MacColl, aged 17, collapsed after taking the drug at The Arches nightclub in central Glasgow on Saturday night. She died in hospital on Sunday.
Three men were taken to Crosshouse Hospital in Kilmarnock and one other woman was taken to Glasgow Royal Infirmary, when they also became unwell shortly after taking the drug.
Mr James Stevenson, an A&E consultant with Ayrshire and Arran, warned young people were playing Russian Roulette with their lives by taking the drug.
He stated: "People who choose to take drugs are playing Russian roulette with their life. They have no way of knowing what they are taking, and as a result, some of them will die.
"I would appeal to young people, don't believe what you're being told by someone giving you drugs. There's no such thing as a safe, illicit drug, you could be swallowing anything.
"You can't tell what's in it by looking at it."
What is Mortal Kombat?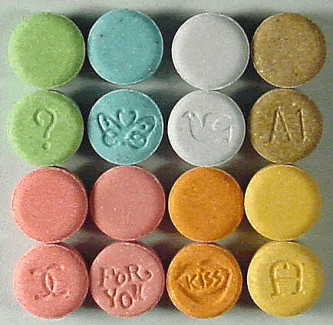 According to the Urban Dictionary, Mortal Kombat is a combination of mephedrone, commonly known as Meow Meow, and Ketamine, a powerful general anaesthetic used on animals.
However, some believe it may be different. Similar drugs, in pink-coloured tablets with a Superman logo on the side, were found to contain methoxyamphetamine (PMA). Unlike ecstasy, it behaves more like an anti-depressant, although it does have psychedelic properties.
PMA has been associated with adverse reactions, including irregular heartbeat, blurred vision, nausea and death. It can cause severe hyperthermia and the user may experience hallucinations. If combined with ecstasy, it has a synergistic effect which can be particularly harmful.
Tests are currently underway to identify the exact compounds of Mortal Kombat, but it is feared more deaths will occur as a result of the increasing popularity of the drug.
Detective Inspector Sharon MacGregor said: "I can't stress enough how dangerous drugs are, sadly a young woman has died and several other young people are ill in hospital.
"Illicit drugs are unstable, unpredictable and extremely dangerous as this outcome shows, often the content of the drugs is unknown but they could contain dangerous chemicals and people need to understand the devastating effect they can have.
"I would strongly advise people to avoid illicit drugs and report any information to the police."