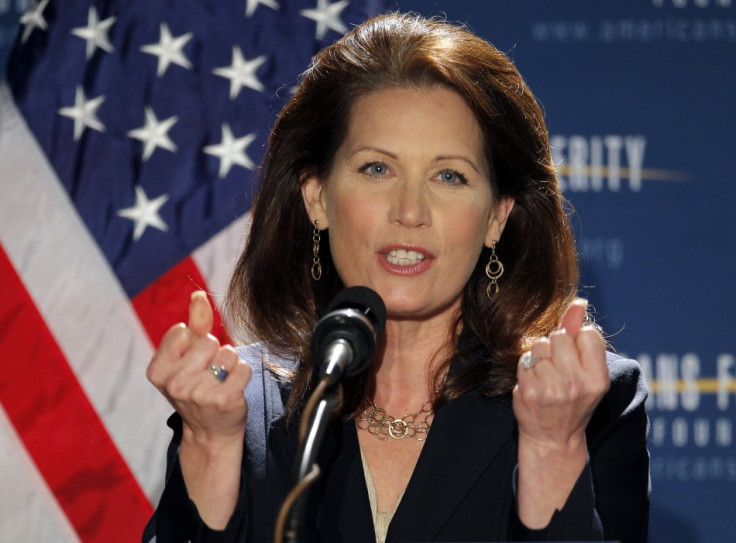 Seven Republican candidates came together on Monday in a debate in New Hampshire, which holds the first primary of the 2012 election.
Michelle Bachmann, Herman Cain, Newt Gingrich, Ron Paul, Tim Pawlenty, Mitt Romney and Rick Santorum addressed issues ranging from the state of the economy to abortion rights.
Front-runner Romney was expected to be a target for the other debaters, most of whom trail him by double digits in most polls.
Tim Pawlenty, in particular, was expected to address Romney's Massachusetts healthcare plan which he derided as "Obamneycare" on Sunday.
But the former Minnesota governor seemed reluctant to revisit the issue in last night's debate. CNN moderator John King asked him three times to explain why he had used the term, with Pawlenty eventually replying somewhat obtusely that it was "a reflection of the president's comments that he designed Obamacare on the Massachusetts health care plan."
Friends reunited
Indeed, the evening was particularly easy for Romney -- the former Massachusetts governor who leads the early polls and fundraising efforts -- and there was little disagreement or confrontation between the candidates, despite the best efforts of King's to encourage them.
With New Hampshire's primary -- the first in the country -- over half a year away, the seven GOP candidates were more concerned with introducing themselves to voters than to attack individual policies. While the seven candidates rarely differed on major points, all united to deride Obama's efforts to revive the economy and agreed that he doesn't deserve a second term.
It was a significant night for Rep. Michele Bachmann of Minnesota who made full use of CNN's live broadcast to announce she was formally entering the race. She demonstrated a straight-talking, folksy demeanour that at times channelled a similar vein (and perhaps the audience) to Sarah Palin, who was not present at the debate.
Before last night, there were signs that Romney might be pressed harder on his record, especially the Massachusetts health care law that requires people to obtain health insurance. Romney's critics have been quick to align his state law with Obama's 2010 health care overhaul, which many conservatives despise. To this effect, Pawlenty had dismissed the state law as "Obamneycare" on the weekend; but he appeared almost deferential to Romney when the issue was raised in the debate.
"Pawlenty was served up an opportunity to sort of start that bleeding tonight, and he looked punk," said Cornell Belcher, Democratic strategist and CNN contributor.
"He could not back up what he has said aside when he was standing on the stage with Romney. He looked tentative and he looked weak. I think he missed a prime opportunity to make this guy bleed."
Romney impresses
King had no further joy inviting the other six contenders to talk about Romney's flip-flopping support for legalized abortion, gay rights and gun control. He has switched his position on all those issues since his time as a Senate candidate and one-term governor in Massachusetts.
King asked whether anyone on the stage felt Romney's authenticity was "an issue in the campaign."
After a pause, Cain said, "Case closed," and the discussion turned to other topics.
Two other names looming large in the GOP contest, former Alaska Gov. Sarah Palin and former Utah Gov. Jon Huntsman, have not declared their candidacies and did not take part on the debate. Also in the wings is Texas Gov. Rick Perry.