New iPad Launches in London [SLIDESHOW]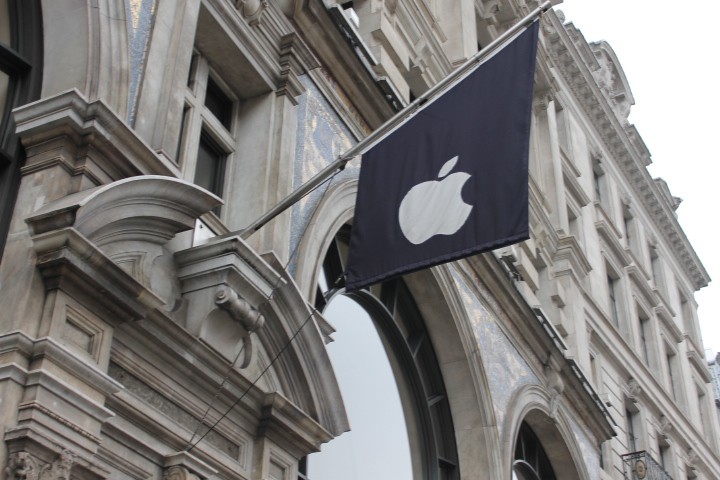 The new iPad went on sale this morning and as with all Apple launches in recent years, we have seen eager fans queuing up outside Apple Stores around the world and London's Regent Street was no different.
Last Saturday the first braves souls pitched their folding chairs and bedded-in for the long wait until 8am this morning when they finally got their reward, by being the first people in the UK to pick up the new iPad. While there were queues at all the London stores, by 10.15 the queues had evaporated and there was still stock available despite pre-orders selling out online in the week before the launch.
While most fans were in good spirits this morning ahead of the doors opening some reported to the International Business Times UK they had been given abuse throughout the night from passers-by and one person had even spat at them.
As well as the customers getting excited, the Apple Store employees spent half an hour ahead of the doors opening, whooping and hollering and running around the store in a bid to get their excitement levels up. When the doors finally did open, fans were flanked on both sides by cheering and clapping each customer to the counter.
The new iPad went on sale today in the UK, the US, Australia and seven other countries across Europe and Asia with many more to follow on 23 March. It will cost from £399 and Apple is currently estimating a delivery time of 2-3 weeks for any online orders.