New iPad Release: After Wi-Fi Fiasco, Apple's Third-Gen Tablet Facing 3G Connectivity Issues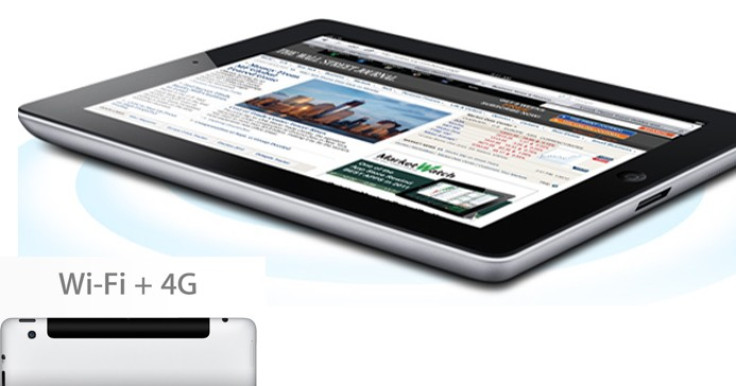 It was not so long ago that the iPad user community faced the ignominy of overheating and Wi-Fi problems with their newly acquired next-gen iPad. As if that did not stir-up enough trouble, there are reports of new iPad users facing connectivity issues with 3G networks. The latest reports suggest that the users are finding it impossible to keep their 3G connection alive without having to reboot the system once too many times.
Despite the fact that initial sales reports from around the world - for the recently launched next-gen iPad - seem extremely strong, a number of issues and niggling problems hve cropped up, leaving a bitter aftertaste in users' mouths and a source of embarassment for Apple.
The heat issues were then succeeded by Wi-Fi connectivity problems, with Apple reportedly notifying its US-based stores that they should replace the faulty units. It now appears as if Apple knows about the Wi-Fi connectivity bug, but is ill-prepared to fix it with some software update. To make matters worse for the Cupertino tech giant, reports are flying thick and fast stating people across the globe having issues in connecting their new 4G iPad to a 3G network. And even if it connects, it would fail to stay alive for long.
While some users claim to have limited success with methods like hard resets or a network reset, there doesn't seem to be any definite solution to this problem. Older generation iPads are unaffected, according to users. Most of the people reporting this problem are international users residing in countries like Switzerland, Australia and Singapore. There are a few users though, who are facing the same problem in the US.
Meanwhile, reports on Apple support forums are swelling with user complaints, claiming that the iPads require a reboot every time to re-establish a connection to their carrier. According to RedmondPie, one user even tried swapping out SIM cards and reset settings, with no luck whatsoever. Besides, there are a few reports of 4G users struggling to keep the connection alive and the only respite for Apple is LTE, as it has not registered any complaints so far.
It's not yet known whether this problem is a hardware issue or can be resolved through a software upgrade. According to iPhonehacks, Apple seems to have acknowledged the Wi-Fi problems reported by the users earlier. However, it is not yet known how Apple plans to resolve this matter.
MUST READ: Xbox 720 Vs PlayStation 4: Battle of Heavyweight Game Consoles [PHOTOS]
MUST READ: New iPad: Top 6 Reasons for Downfall of New Apple Tablet
© Copyright IBTimes 2023. All rights reserved.