Sales of the new iPad have been "off the charts" according to Apple, resulting in the tablet selling out online and customers facing weeks of delays.
Apple fans eager to get their hands on the new iPad with its Retina screen will now face lengthy queues at their local Apple stores if they want to buy one on the 16 March launch day.
The tech giant told USA Today: "Customer response to the new iPad has been off the charts and the quantity available for pre-order has been purchased. Customers can continue to order online and receive an estimated delivery date."
Customers in the UK who wish to order online are now being told that the iPad will be delivered in "two to three weeks", some way behind Apple's usual claim of 24 hours.
Those who ordered right after the 7 March announcement may also be left out in the cold, with apologetic emails from Apple stating that their expected delivery date has slipped from 16 March to the following Monday, 19 March.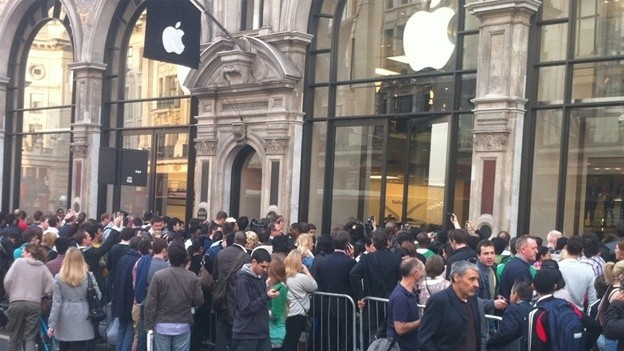 Fans wanting to get an iPad on 16 March will have to queue up at Apple's high street shops, which has become something of a tradition for the Apple faithful who in some cases queue up for days to stake their claim as being the very first to own the latest tech.
In other news, it seems that the new iPad's 4G functionality - which Apple claims to offer much faster download speeds than 3G - will not work in the UK, even when 4G networks go online here. The 4G iPad will, however, work in the US and Canada for those wishing to take the tablet on holiday with them.
Presumably, an updated model configured for the UK's 4G will be released by Apple when the networks come online in the future.