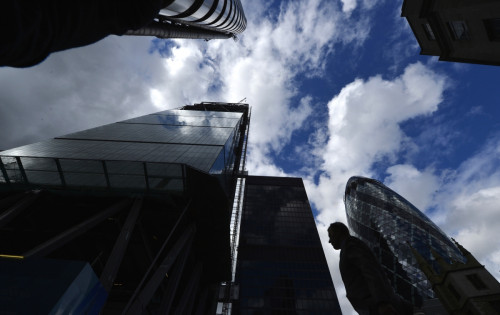 Recruiters have revealed that banks are starting to steer towards growth instead of restructuring after the number of new financial jobs rose for the first time in two years.
According to research by recruitment firm Astbury Marsden, 1,340 new financial services jobs were created in December last year, up by two thirds versus the same month in 2012.
"What we are seeing is very far from a return to aggressive hiring, but it is a good sign that banks are thinking again about growth," said Astbury Marsden's Chief Operating Officer Mark Cameron, in the study.
However, while new jobs of this kind rose for the first time in 22 months, the number of jobs created in the whole of 2013 fell 21% compared with the year before.
This is equivalent to 27,915 jobs in 2013 compared with 35,115 from 2012.
Meanwhile, a survey conducted as part of recruitment firm Robert Half's Salary Guide for 2014 revealed that 95% of chief financial executives are worried about losing top talent due to new bonus rules.
The concerns follow new legislation voted through the European Parliament and European Commission which will limit bankers' bonuses to 200% of their salary.
The law, which comes into force from January 2014 and will apply to bonuses paid in 2015, is intended to discourage irresponsible risk-taking and curb the bonus driven culture in banking following the financial crisis.
The European Banking Authority has yet to flesh out all the detail of the new rules, but the organisation said the cap would be applied to "risk-takers".
The UK government attempted to prevent the law passing in March 2013, but was unsuccessful.
In a bid to somewhat counteract the flight of talent from bonus curbs Robert Half said almost two thirds of firms surveyed had already raised salaries by an average of 19% for top employees.
Meanwhile six in 10 have also increased benefits for affected staff.