New Motorola Moto 360 Smartwatch Stocks Now Available to Buy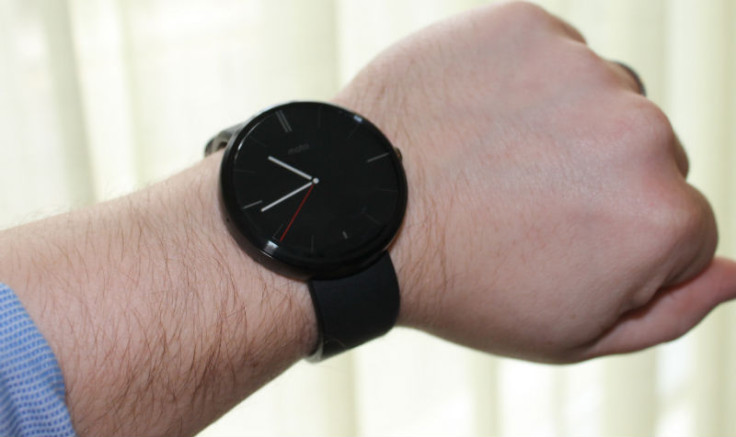 Those fretting over not being able to procure Motorola's Moto 360 Smartwatch-like wearable when the device was swiftly sold-out during initial online ordering, now have another opportunity to buy as fresh stocks have arrived and are up for purchase in the United States.
More good news is that you can now buy Motorola's Smartwatch in both the Stone leather band and dark leather band outer schemes.
The Wearable is priced at $250 (£155) and runs Google's recently unveiled Android Wear, straight out of the box.
You can buy from Motorola's official web portal or search out some deals from the Best Buy website.
Key technical specifications and features of Moto 360 smartwatch
Motorola's Moto 360 incorporates a circular outer body design, and has a 1.5in LED touchscreen with a resolution of 320 x 290 pixels, and the entire display is enclosed within the Gorilla Glass 3 protective casing.
Moto 360 also provides health monitoring features -- the heart rate monitor and the built-in pedometer. These features allow users to monitor and track steps while walking/jogging.
The smartwatch is also water-resistant, and is claimed to survive in depths of up to 3.3 feet for 30 minutes. There is also a built-in microphone for users to communicate with the device via voice commands.
Users of the device also get constant notifications via the 'Vibration Alerts' feature.
You can also use the smartwatch to wirelessly read text, respond to emails, check your flight status and obtain traffic updates even when on the go.
Compatibility
Moto 360 running Google's Android Wear wearable operating platform is compatible with all Android smartphones running Android 4.3 and above versions.
© Copyright IBTimes 2023. All rights reserved.