Google's new 10in Nexus branded tablet has reportedly appeared in the Google Play Store for a short while revealing all its features.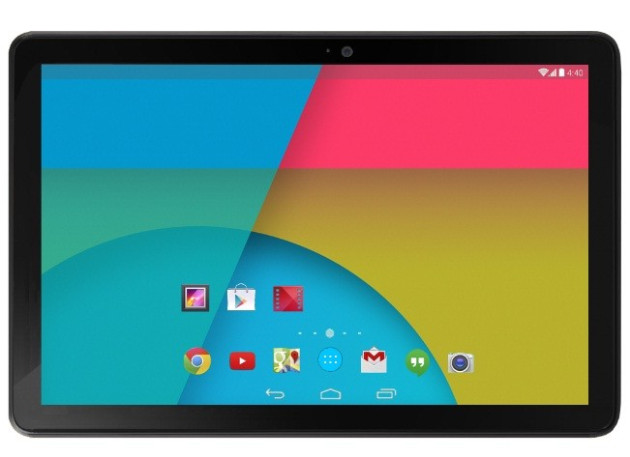 Google's upcoming fifth generation Nexus smartphone, widely known as Nexus 5, and the latest Android software version 4.4 codenamed KitKat, have been attracting a lot of attention. However, these are not the only products in Google's line-up. It now appears that a new Nexus 10 2013 model is also expected, which is said to be one of the hottest tablets of the year, notes PhoneArena, which claims to have received screenshots of both Nexus 5 and the new Nexus 10 listed on the Google Play Store.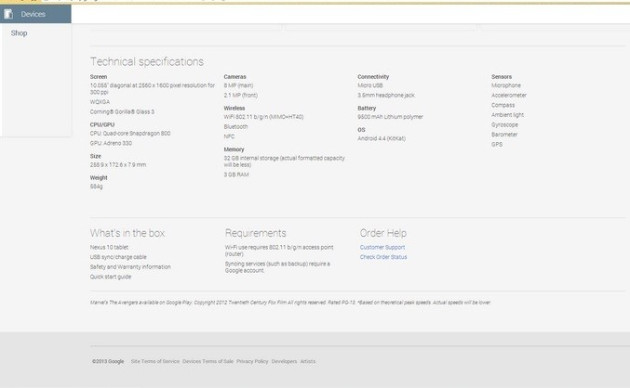 The New Nexus 10, according to the Google Play listing, will feature a 10.055in display with resolution measuring 2560 x 1600 pixels, giving it a pixel density of 300 pixels per inch (ppi). The display is expected to be covered with Gorilla Glass 3.
Besides, the photographic capabilities of the new Nexus 10 appear to receive a boost. The listing suggests it will have an eight megapixel rear-facing camera and a 2.1 megapixel front camera. The current Nexus has a five megapixel rear-camera and a 1.9 megapixel front camera. The battery inside the new Nexus 10 has also been upgraded to 9, 500mAh from the 9,000mAh battery of the Nexus 10, 2012 model.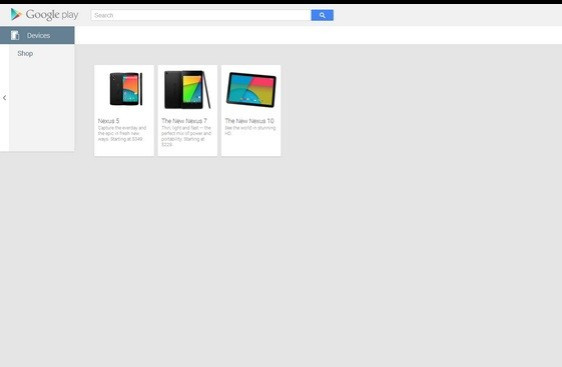 The new Nexus 10 will also come with a 32GB internal storage. It will run with a Snapdragon 800 chip featuring a quad-core processor, paired with Adreno 330 graphics unit and 3GB of RAM. It will run Android 4.4 KitKat out of box and will be a NFC- enabled device.
The Nexus 10 2013 model will be 258.9mm tall by 172mm wide by 7.9mm thick. This means the new Nexus 10 will be more compact and thinner than its predecessor. The new Nexus will be approximately 19g lighter than the current version, weighing just at 584g.
Update: PhoneArena now reports that these are fake screenshots.
Also read- Google Nexus 5: Tips to Increase Battery Performance