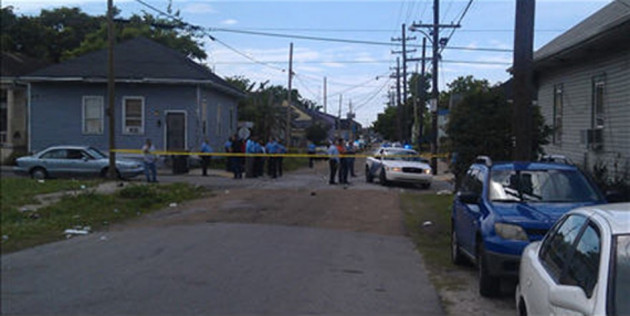 Gunmen opened fire at the New Orleans Mother's Day parade injuring 19 people, including two children.
The injuries range from minor to severe, but the authorities said most of them are not life-threatening. Two of them are undergoing surgery.
Police said the officers had seen at least three suspects running from the scene. The motive behind the attack is still unclear.
"It appears that these two or three people, for reasons unknown to us, started shooting at, towards or in the crowd," Police Superintendent Ronal Serpas told reporters, adding that the attack got over in "just a couple of seconds".
Authorities said shots were fired from different guns. One of the suspects is said to be an African-American male possibly aged between 18 and 20. The suspect was dressed in a white T-shirt and blue jeans shorts. Investigators have not detained anyone so far.
The wounded include 10 men, seven women and two 10-year-old children, a girl and a boy, who suffered graze injuries.
"Everyone around me, except me, was shot. I was pretty fortunate to get away," said 33-year-old photojournalist, Abdul Aziz, who was present at the scene.
"We turned off of a main thoroughfare to a smaller residential street, and that's when the shots rang out. I was standing, I believe, right next to the shooter. I saw muzzle flash, but unfortunately I didn't get a chance to see who the shooter was," added Aziz.
It is still not known whether the victims were onlookers or those who were participating in the parade.
Mayor Mitch Landrieu said the shooting was part of the "relentless drum beat of violence".
Landrieu added: "It's important for us, as I have said, to change the culture of death on the streets of New Orleans to a culture of life, and it's going to take an all-hands-on-deck approach. These kinds of incidents are not going to go unanswered. We're going to be very, very aggressive. There were hundreds of people out there today, so somebody knows who did this."
New Orleans is believed to have a high rate of gun-related crimes.