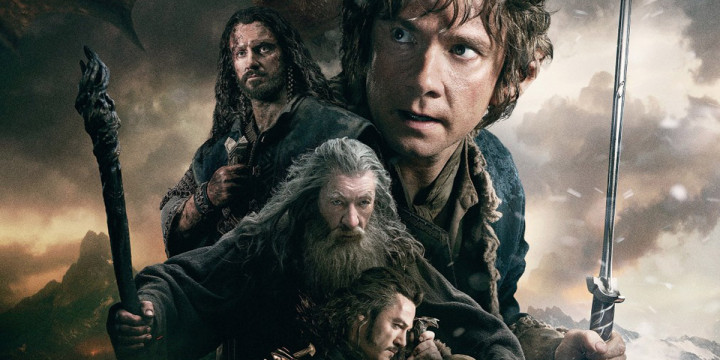 Character posters are pants.
For the most part made to generate a few fresh news stories when they've been released, and so keep the marketing machine rolling, character posters are for the most part rubbish. Let's be honest, nobody actually wants a character poster for Scotty from Star Trek, do they?
It's a relief then that the new poster for Peter Jackson's The Hobbit: The Battle of the Five Armies is a much more traditional one-sheet, showcasing each of the film's main characters and drumming up a bit more hype ahead of the trilogy's concluding chapter.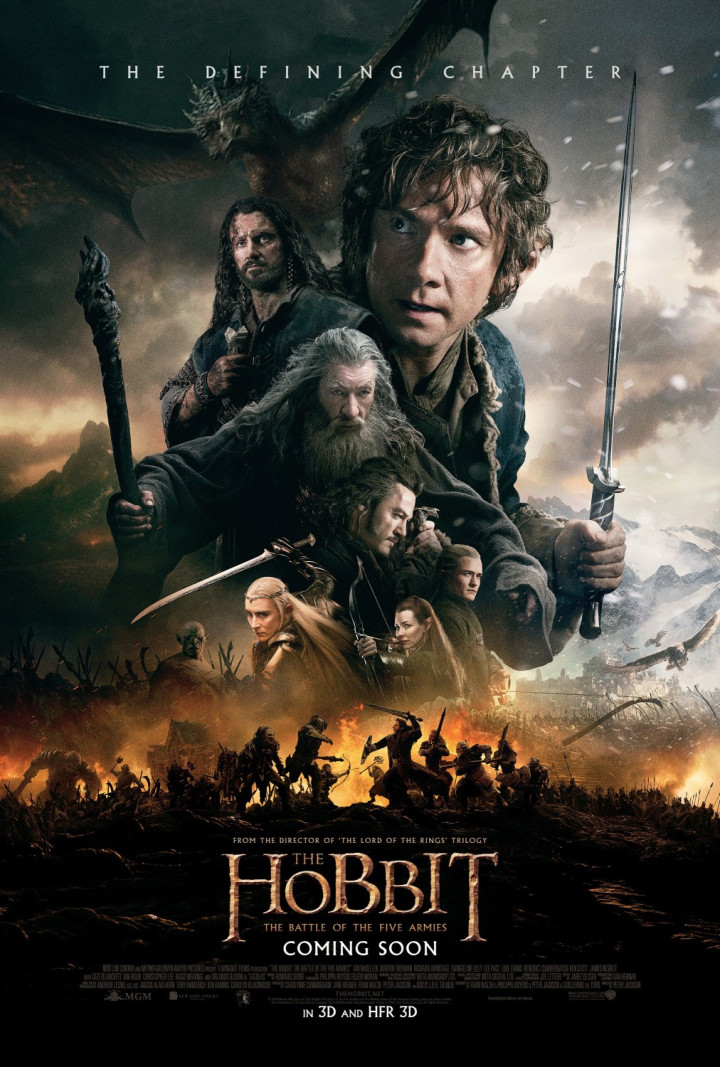 Front and centre are Martin Freeman as Bilbo Baggins and Ian McKellen as Gandalf, with Richard Armitage still doing his best Aragorn/Boromir impression as Thorin Oakenshield.
Below them are glimpses of Luke Evans as Bard the Bowman, Orlando Bloom as Legolas, Evangeline Lilly as Tauriel and Lee Pace as Thranduil.
Smaug the Dragon appears at the top to remind us all how last year's The Desolation of Smaug ended (that is, with the dragon about to unleash fiery death on the nearest town he can find) as well as a taste of the titular five-way war at the bottom.
It's a classic poster but still a cracking one.
The Hobbit: The Battle of the Five Armies will be released on 12 December 2014.