The first trailer for Peter Jackson's third and final Hobbit film The Battle of the Five Armies has been released online.
With all the pieces in place after two highly successful prequels to Jackson's classic Lord of the Rings trilogy, the final part, or "the defining chapter" as it has been labelled, is sure to be action packed.
You can watch the trailer below...
Gargantuan gold-loving dragon Smaug (Benedict Cumberbatch) is descending on Laketown to dish out his patented desolation while Gandalf (Sir Ian McKellan) finds himself trapped by the returning evil of the Necromancer, aka Sauron (also Cumberbatch).
Meanwhile the dwarves led by Thorin Oakenshield (Richard Armitage) and accompanied by Bilbo Baggins (Martin Freeman) find themselves in Smaug's former lair within the Lonely Mountain, sat upon an inconceivably large pile of treasure.
Eventually all sides will converge for the monumental war of the film's title, as the fate of Middle Earth hangs in the balance... as you'd expect.
A new poster was also released.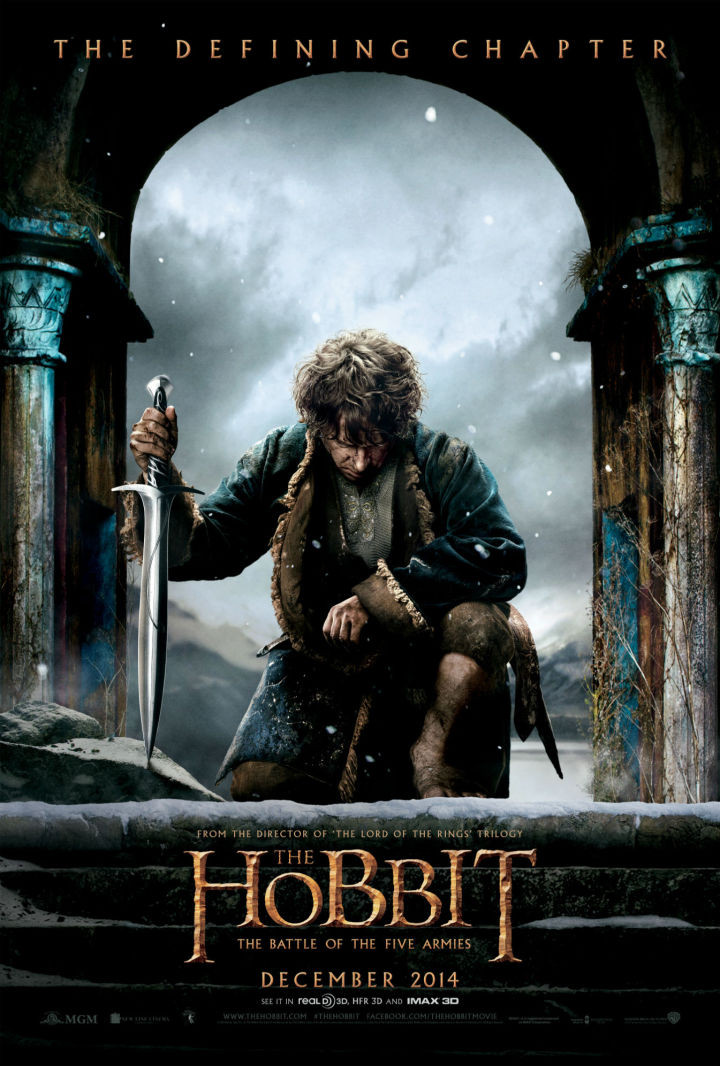 Last week ahead of Comic Con in San Diego over the weekend, another poster was released depicting Smaug baring down on Laketown and Bard the Bowman (Luke Evans) who he'll have something of a tussle with.
The first two Hobbit films have taken a combined worldwide box office total of around $2 billion (£1.2bn) with the third all-but-assured to also take around $1bn (£588m) as well.
The film also stars Orlando Bloom, Evangeline Lilly, Cate Blanchett, Hugo Weaving, Stephen Fry, Christopher Lee and Lee Pace.
The Hobbit: The Battle of the Five Armies will be released on 12 December 2014.