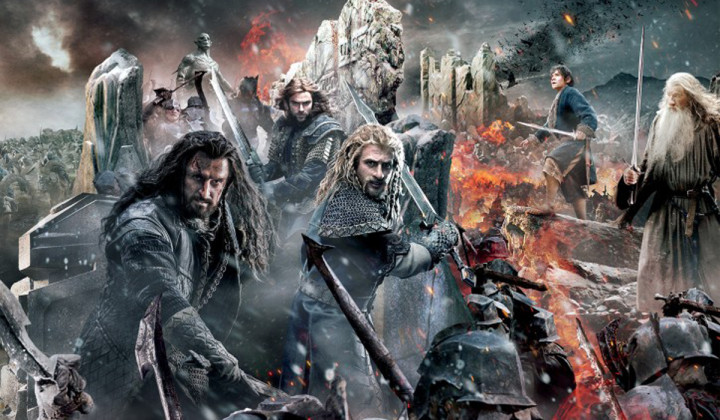 A huge banner has been released for The Hobbit: The Battle of the Five Armies which lays out all the key sequences of Peter Jackson's epic.
Starting with Smaug attacking Laketown and ending with the titular battle, the banner shows off all the key characters as well, with Martin Freeman's Bilbo Baggins front and centre. The banner is reminiscent of the one released for 2012's The Hobbit: An Unexpected Journey prior to the decision to turn the then two-parter into a trilogy.
You can see the complete banner by clicking here....
An official synopsis for the film goes into further detail.
The Hobbit: The Battle of the Five Armies stars Martin Freeman, Ian McKellan, Richard Armitage, Luke Evans, Benedict Cumberbatch, Evangeline Lilly, Cate Blanchett and many more than I'm willing to list. The film will be released on 12 December.