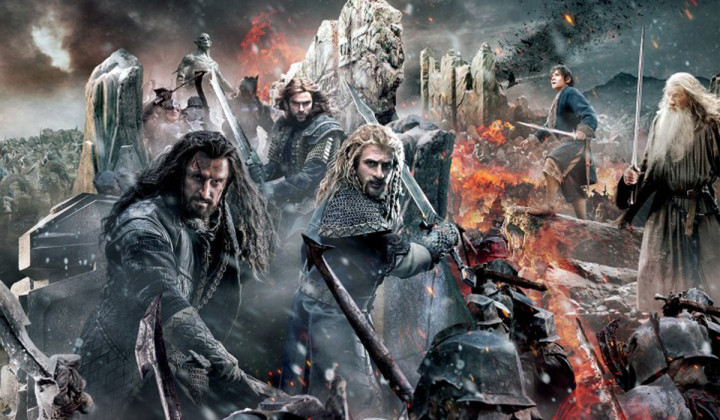 The family of a man diagnosed with terminal cancer has asked Warner Bros for a special advanced screening of The Hobbit: The Battle of the Five Armies.
The Stouffer family posted a video to YouTube yesterday saying that watching each Hobbit film together has been a family tradition of theirs, but have been told their father will not make it until December, when the final film is released.
"One wish we would like to fulfil is to have this family tradition continue," says the video, before asking viewers to spread the word through social media using the hashtag #HobbitMovieLastRequest.
In 2009 Pixar granted a dying girl's wish to see their latest film Up ahead of its official release. When Colby Curtin's wish was granted she said: "I'm ready (to die), but I'm going to wait for the movie."
In 2013, Paramount Pictures and director JJ Abrams arranged a special screening of blockbuster sequel Star Trek Into Darkness for the cancer-suffering friend of a Reddit user, whose wife wrote a message of thanks following the screening.
"It was truely amazing that a film-maker so secretive as JJ Abrams was kind enough to show this to us," she said.
The Stouffer family's video is new so no response has yet been issued by Warner Bros or Hobbit director Peter Jackson.
The Hobbit: The Battle of the Five Armies will be released on 12 December, 2014.