Israel: Second Prisoner X Case Severe, Says Avigdor Lieberman
Prisoner X number two 'a horrible security breach' after high-profile Ben Zygier case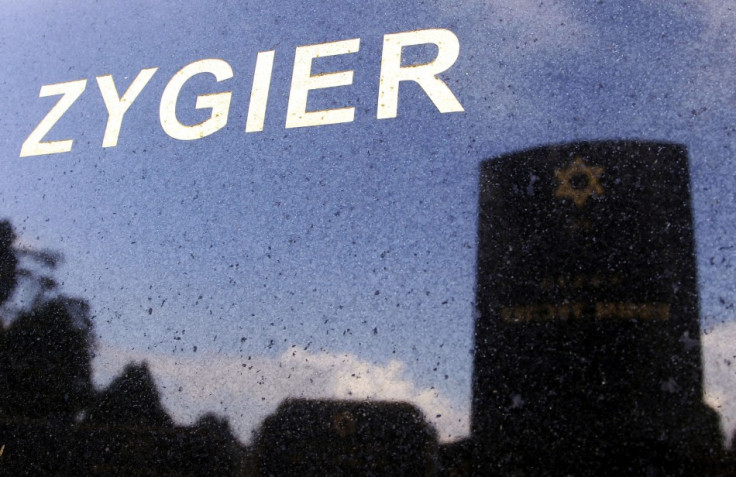 Israel's foreign affairs chief Avigdor Lieberman has admitted that a second "Prisoner X" case, in which an anonymous suspect was being held in an Israeli jail, was an "extremely severe incident".
Lieberman, chairman of the Knesset's foreign affairs and defence committee, said Israel protected the rights of prisoners and they were closely supervised by the legal and parliamentary establishment.
Lieberman was responding to reports that another anonymous person was jailed at the same time and under the same conditions as suspected Mossad spy Ben Zygier. The reports spread after the publication of documents from the Central District Magistrates Court.
Attorney Avigdor Feldman, who was the last person to see Zygier alive before the Israeli-Australian hanged himself in Tel Aviv three years ago, said that the offences committed by a second inmate were "far more sensational, far more astounding and far more fascinating" than those committed by the alleged spy.
According to an appendix to a transcript of the hearings and decisions made in the Prisoner X case, the second prisoner was being held in block 13 of the Ayalon prison at the same time as Zygier. It is unknown whether that prisoner was still being held there.
Feldman said that Prisoner X number two was a "horrible security breach".
"When I heard the story, as an Israeli citizen I was shocked, and the subject was completely silenced by lawyers who enjoy close ties with the establishment," he said on 103 FM radio. "Whoever opens this affair will be doing the country a great service."
Public Security Minister Yitzhak Aharonovitch dismissed the case, saying that "there are no disappeared prisoners in Israel whose families don't know of their incarceration."
'Made to vanish'
Earlier this year, Australian news outlet ABC revealed that the inmate previously known only as Prisoner X, who hanged himself in the high-security Ayalon prison, was Zygier.
After joining Mossad in 2000, Zygier assumed at least three other names - Ben Alon, Ben Allen and Benjamin Burrows.
Zygier was said to be just one of several prisoners who were made to "vanish" in Israeli jails. The practice of jailing high-security detainees under a false name is spreading in Israel, according to reports.
"When an Israeli is detained for security offences, a process begins, but no one knows how it will end," a source told Ynet.
© Copyright IBTimes 2023. All rights reserved.