Motorola has announced the return of its renowned RAZR brand, with a new 4.3 inch touchscreen phone set to be released worldwide in November.
The company is 'bringing sexy back' with the new DROID RAZR, packing a 4.3 inch Super AMOLED display with "museum-worthy" industrial design, sculpted glass face and Kevlar fibre construction.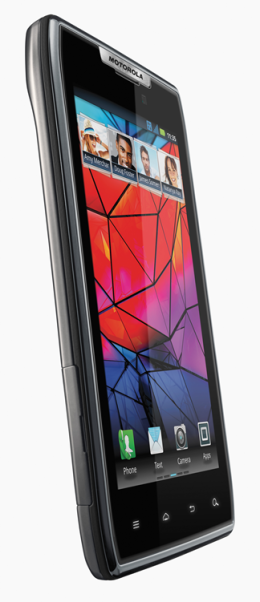 "The original Motorola RAZR redefined what a mobile phone was as people worldwide strutted around proudly flashing their fashion item. Now, we bring sexy back in a stylish and sleek body with the power to create experiences you will not find in any other smartphones," said Robert van Tilburg, senior regional sales director for Motorola Mobility in South Asia.
The RAZR - or DROID RAZR, as it will be known internationally - has an 8 megapixel camera capable of shooting high definition 1080p video with image-stabilisation technology on the back, and a HD camera for video calling on the front.
"Boasting a gorgeous sculpted glass face, diamond-cut aluminium accents and a hyper-vibrant 4.3-inch Super AMOLED Advanced display for incredibly vivid images," reads the press release.
The RAZR packs a dual-core 1.2GHz processor and 1GB of RAM, while running Android 2.3 (unfortunately not the new Ice Cream Sandwich) with multitasking and the Motorola MotoCast application, which can wirelessly stream or download content, such as films, from PC to phone.
Sticking true to the original RAZR's ultra-thin design, the new RAZR is the world's thinnest 4G LTE smartphone at 7.1mm, which Motorola describes as "a true marvel of design".
Motorola claims that the new RAZR is 'business ready', with "government-grade encryption for protecting your email, contacts and calendar...Even your strict IT manager will be impressed."
A new feature called Smart Actions can be set up to alter settings on the RAZR depending on the time of day and location that the user is in. For example, Smart Actions can turn down the ringer while at work, turn off Bluetooth and GPS connections to save battery life, and automatically send text messages to acknowledge missed calls.
The new RAZR will be available in the UK from Noveber 1.