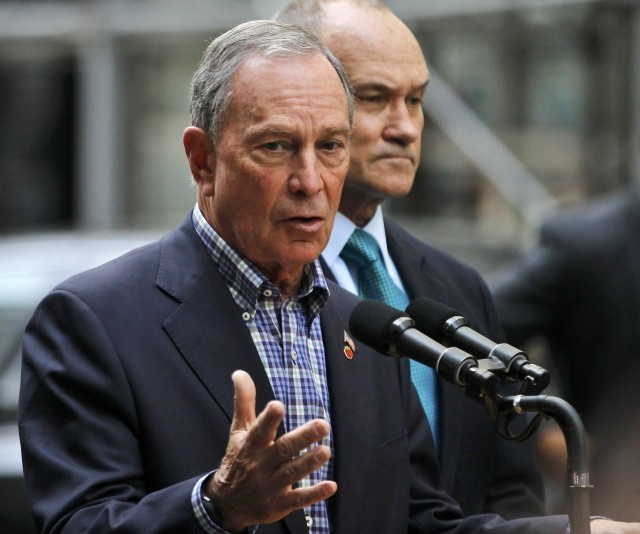 New York City Mayor Michael Bloomberg has announced that the city marathon will go on as planned on Sunday, despite growing backlash related to Hurricane Sandy damages.
During a briefing on the storm, Bloomberg said that New York has to show that "we are here and we are going to recover and that the marathon will "give people something to cheer about" after a "dismal week".
But many residents, politicians and even marathon runners blasted the decision and called on the race to be delayed.
Their main complaint is that the marathon, which produces an estimated $340 million for the city and runs from the Verrazano-Narrows Bridge on Staten Island to Central Park, will divert resources and police force from flooded neighbourhood, with knocked out power and bodies still to recover.
Bloomberg defended his decision saying the 26.2-mile race will not siphon away resources as electricity is expected to be restored to all of Manhattan by race day. He cited his predecessor, Rudolph Giuliani, who went ahead with the New York Marathon two months after 9/11.
"If you go back to 9/11, Rudy made the right decision in those days to run the marathon and pull people together," Bloomberg said. He said the marathon's organizers are "running this race to help New York City, and the donations from all the runners in the club will be a great help for our relief efforts."
The organisers said they will hand the money for the city's recovery. The New York Road Runners said it will donate $1 million plus $1.5 million in pledges secured from sponsors.
But many residents slammed the mayor for the decision. On Twitter, New York City Councilman James Oddo expressed outrage over the decision. "If they take one first responder from Staten Island to cover this marathon I will scream. We have people with no homes and no hope right now," he tweeted.
Meanwhile, tension is rising on America's north-eastern coast in the wake of Superstorm Sandy, with power and fuel shortages causing huge queues and widespread consternation.
Police have been called in to patrol those gas stations which are still operational, as hundreds of people brave freezing temperatures to fill cars and jerry cans.
New York Staten Island Borough President James Molinaro called the Red Cross an "absolute disgrace," because of its slow response to the crisis. It is reported that 80,000 people on Staten Island are still without power, and many have been left homeless by the hurricane.
The total cost of the damage caused by Sandy has been estimated at around $50bn (£31bn). More than 90 people have died in storm-related incidents in the US.