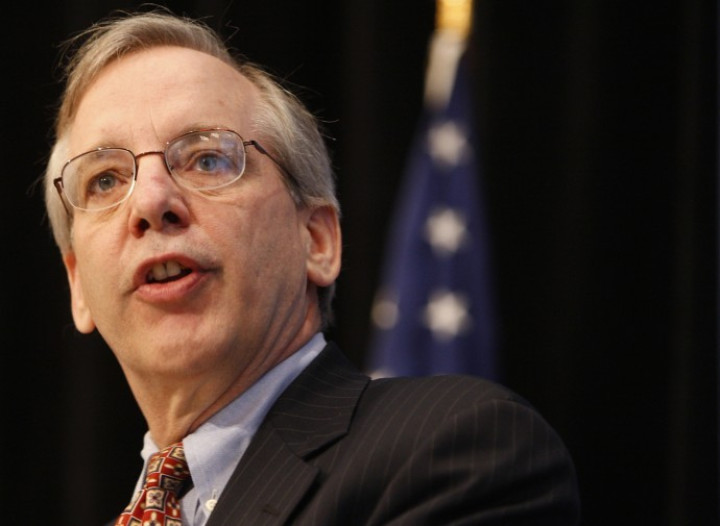 The time for a Fed rate hike has not yet arrived, as there remains a slack in the labour market and the inflation rate is still too low, New York Fed President William Dudley has said.
"While there's been considerable improvement in the US economy, it still is premature to begin to raise interest rates," Dudley said.
Speaking at an event held by the Central Bank of the United Arab Emirates, he said if all goes well, the US central bank will start hiking rates next year.
The economy's current and expected state "argues for patience with respect to the timing of lift-off of the federal funds rate and the beginning of the normalisation of monetary policy. If all goes well, I anticipate that we will begin to raise short-term rates sometime next year."
According to Dudley, US monetary policy needs to be highly accommodative to help the economy improve further.
"Given the still high level of long-term unemployment, there could be a significant benefit to allowing the economy to run 'slightly hot' for a while in order to get these people employed again."
Dudley serves as vice-chairman of the FOMC, the monetary policy setting committee of the Fed and is a highly influential member of the central bank and a close ally of Fed Chairperson Janet Yellen, according to a WSJ report.
Dudley has been a steadfast supporter of using central bank policy aggressively to help spur higher rates of growth and employment.
The US dollar showed some weakness on Thursday. The EUR/USD edged higher to 1.2477 from the previous close of 1.2435, but the pair is not far away from the 27-month low of 1.2358 touched last Friday.
The single currency, however, was also down on account of continued downward pressure on inflation, as revealed by the German CPI data earlier in the day.