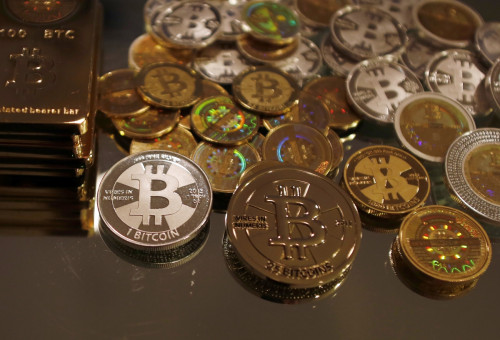 A real estate broker based in New York has started accepting popular virtual currency bitcoin as payment for real estate transactions.
Real estate broker, Bond New York, in Manhattan is accepting the crypto-currency for real estate transactions, the New York Post reported.
The firm believes it is the first real estate broker to embrace the virtual currency for payments.
"Real estate brokerage is a service industry. Our job is to make real estate transactions easy for our customers. Bitcoins are just another mechanism to help people facilitate transactions," the newspaper cited Noah Freedman, a co-founder of Bond New York, as saying.
Earlier, an Australian businessman has offered to sell his A$1.4m (US$1.3m, £765,000, €914,000) family home in Perth for the crypto-currency.
The New York Post, however, noted that some other brokers it approached are not in favour of the idea.
"We don't accept them, and we have no plans to accept them. We prefer the American dollar," Pam Liebman, CEO of the Corcoran Group, told the newspaper.
"Bitcoins could be here today and gone tomorrow. How do you trade them? Can you walk into Barneys and pay in bitcoins? What happens if people decide not to accept them anymore?"
Howard Lorber, President and CEO of another real estate broker Vector Group, shared the same view.
Ups and Downs
Bitcoin has steadily been gaining in popularity despite the volatility in its value. The virtual currency exists as software and is not backed by any country or banking authority.
It was launched in 2008 and is traded within a global network of computers. They can be transferred without going through banks or clearing houses, reducing fees involved in the services significantly.
Its value peaked at $1,250 in November 2013, but then plummeted to as low as $640 after China's central bank barred the country's banks and third-party payment processors from dealing in bitcoin.
Critics say bitcoins could be used for drug transactions, money-laundering and other illegal activities due to the near anonymity of those who deal in it.
Nevertheless, the digital currency has rebounded as more and more merchants started accepting bitcoins, boosting investors' morale.
Bitcoin value has crossed $1,000 mark again as popular businesses announced that they will accept the cryptocurrency for payments.
Earlier, popular social gaming firm Zynga said it would start accepting bitcoin as a payment option, making it one of the significant firms to accept the virtual currency.