The British and Irish Lions will collapse under the pressure presented by the challenge of beating New Zealand for the first time since 1971, according to All Blacks coach Steve Hansen. Warren Gatland's side are tasked with the most daunting task in global rugby this summer when they travel to the world champions attempting to repeat the team's heroics from nearly half a century ago.
On that occasion the Carwyn James-led Lions won the four-match series 2-1 amid a tour lasting over four months and 26 matches . The class of 2017 may not face as extensive a schedule but it will likely be every bit as gruelling with 10 games across 10 weeks, including clashes with the best Super Rugby has to offer.
Gatland has selected a 41-man squad to deal with the demands presented by the New Zealand tour but Hansen does not feel the visitors are as well-equipped to handle with what is expected of them.
"The Lions would be foolish to think that there's not an expectation there for them to do well," Hansen, who guided New Zealand to World Cup wins on home and then in England in 2015, told The Daily Telegraph. "There will be a massive expectation on them. If you're a Lions fan, you'd look at it and say, 'We've got four countries going into one against the opposition; we should be able to beat these blokes'. That is an expectation to be dealt with.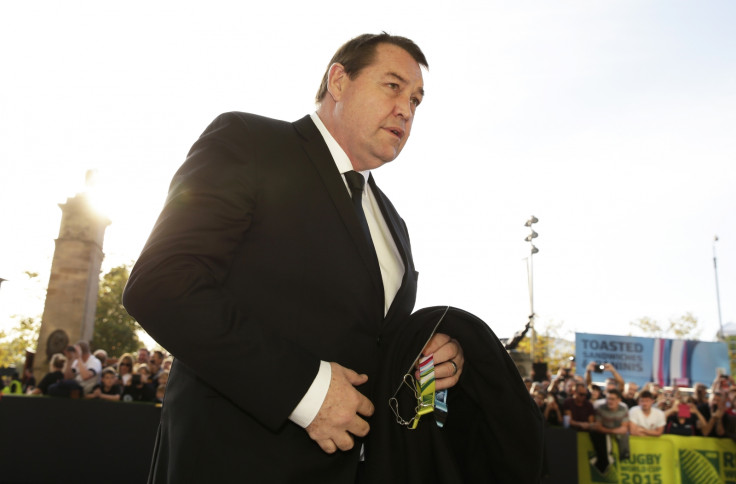 "We have our own expectations. People expect us to win, too. We don't get to avoid it. But it's something that we live with all the time. And have had to learn to deal with. And the Lions will have to learn to deal with it. And I'm not sure [how and if they can deal with it]. Each team has its own unique way of dealing with it. My point is that 20,000 will be coming out with a massive expectation. Yes, they want to see some good rugby, but they also want to see the Lions win."
The Lions face their opening game on 3 June, a week after the English Premiership and Pro12 finals on 27 May – games which leave him without several members of his squad in preparation for the tour. Gatland will likely need every member of his squad in order to deal with the calendar and Hansen believes that despite being low on belief, the group is the most talented to travel to the southern hemisphere in many years.
"It is the strongest Lions squad I have seen in a long time, with a lot of depth, especially in important positions like at No 10," added Hansen, who was assistant to Sir Graham Henry in 2005 the last time the Lions faced New Zealand. "There is quality there. But who will start, Johnny Sexton or Owen Farrell? There are not a lot of Scotsmen in there, yet Scotland were good enough to beat Ireland and Wales. Is that because there is a bit of bias towards Wales [from Gatland] or is it a sign of how much quality there is in the squad?"
British and Irish Lions fixtures [8:35am BST kick-off time unless otherwise stated]
Saturday 3 June: Provincial Union XV - Toll Stadium, Whangarei
Wednesday 7 June – Blues – Eden Park, Auckland
Saturday 10 June – Crusaders – AMI Stadium, Christchurch
Tuesday 13 June – Highlanders – Forsyth Barr Stadium, Dunedin
Saturday 17 June – New Zealand Maori – International Stadium, Rotorua
Tuesday 20 June – Chiefs– Waikato Stadium, Hamilton
Saturday 24 June – New Zealand– First Test, Eden Park, Auckland
Tuesday 27 June – Hurricanes – Westpac Stadium, Wellington
Saturday 1 July – New Zealand – Second Test, Westpac Stadium, Wellington
Saturday 8 July – New Zealand – Third Test, Eden Park, Auckland