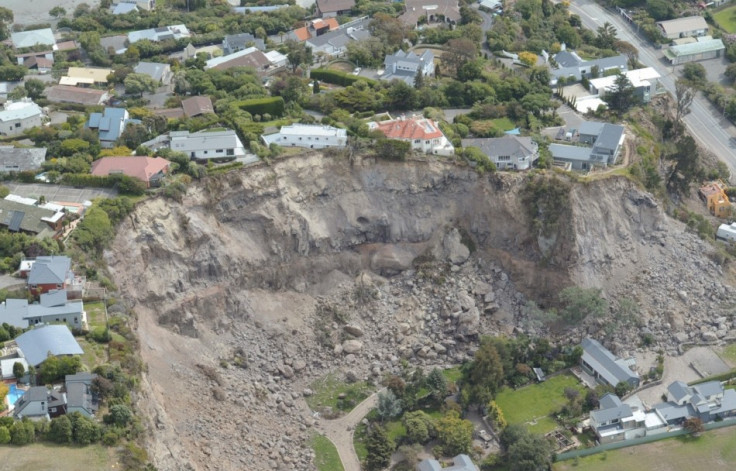 Two powerful aftershocks have hit the New Zealand city of Christchurch, less than four months after an earthquake that killed 181 people.
Widespread damage has been reported in the quake-damaged city, but there were no initial reports of fatalities.
A magnitude-5.2 tremor was felt at Taylors Mistake beach, six miles from the city centre at 1pm New Zealand time. A second aftershock measuring 6.0 was felt at 2.20pm, destroying at least one building and injuring several people.
The dual quakes are the most powerful to hit since the 6.3-magnitude earthquake on 22 February, which killed 181 people, damaged 100,000 homes and ruined most of the city's downtown area, now largely an off-limits "red zone".
Many of the injuries from this latest quake occurred in the city's downtown, where only construction workers have been allowed to work since February; around 200 people were there when the quakes struck. Over 50,000 houses, mostly in the eastern suburbs hardest hit by the last earthquake, were without power this evening as they headed into a cold winter night.
The tremors forced the evacuation of shopping centres, office blocks and Christchurch airport.
The Hotel Grand Chancellor in the city centre, which slumped dramatically in the February quake, had tipped further towards the ground, said witnesses.
"We are being enveloped with dust," Christchurch Mayor Bob Parker told New Zealand's National Radio. "It is very, very scary."
"All the shops have fallen down," Renee Murray, who works at a Domino's Pizza in a suburb, told The Associated Press. "Half of the roof has fallen in (but) they have not fully collapsed."
The aftershocks were felt as far away as Dunedin in the south and Wellington in the North Island.
February quake
Quake-weary Christchurch residents have been warned that the worst isn't over yet as experts expect further aftershocks in the coming months.
Dozens of residents are expected to leave New Zealand's southern city for good after this latest series of tremors.
"The psychological toll is beginning to tell on people," resident Colin Young told Radio New Zealand. "They really have had enough."
A total of 181 people died in the 6.3-magnitude earthquake in February, which also destroyed hundreds of buildings.
About 10,000 houses and nearly 1,000 commercial buildings will have to be demolished as a result of the February quake.
Recovery and reconstruction costs are expected to total at least NZ$15bn ($11bn; £7bn).