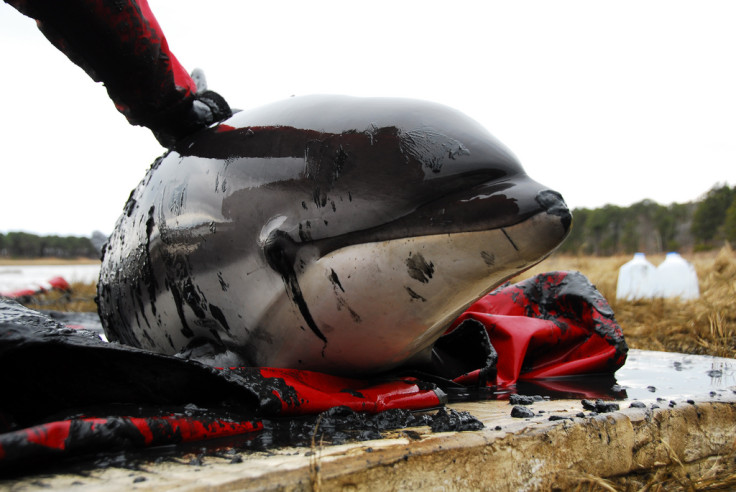 The April 2010 BP oil spill in the Gulf of Mexico caused population declines of perinatal bottlenose dolphins, including collapsed lungs and miscarriages, say researchers. Previous reports have shown bottlenose dolphins declined from 2010 to 2013 in the Gulf of Mexico, and 1,500 dolphins have been found stranded since 2010.
Research, published in Diseases of Aquatic Organisms, has now linked these deaths to the BP Deepwater Horizon oil spill of 2010. The researchers, from the University of Illinois, carried out post mortem investigations on 69 perinatal dolphins from Alabama, Louisiana and Mississippi that had become stranded; areas all heavily affected by the oil spill six years ago. They also investigated 26 dolphins that had become stranded before the oil spill, in the same locations.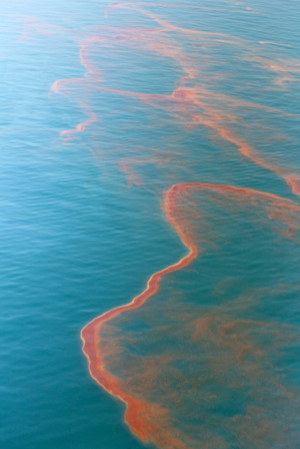 What effects did the oil spill have on the dolphins?
They found that 88% of the dolphins found after the spill suffered from problems with their lungs. This includes partially or, in some cases, completely collapsed lungs. Comparatively, just 15% of dolphins found before the oil spill suffered from similar conditions.
The scientists also said that adult dolphins found in the spill zone were more susceptible to losing their young towards the end of their pregnancy. The researchers say they also developed a bacterial infection called brucellosis, which can cause long-lasting flu symptoms. However, there was no evidence that this infection was caused by an unusual strain of the pathogen, so the researchers say the oil must be causing the high recorded numbers of the infection.
"These findings support that pregnant dolphins experienced significant health abnormalities that contributed to increased foetal deaths or deaths of dolphin neonates shortly after birth," said Kathleen Colgrove, lead author of the study.
"Our new findings add to the mounting evidence that exposure to petroleum compounds following the Deepwater Horizon oil spill negatively impacted the reproductive health of dolphin populations living in the oil spill footprint in the northern Gulf of Mexico," said Teresa Rowles, co-author of the study.