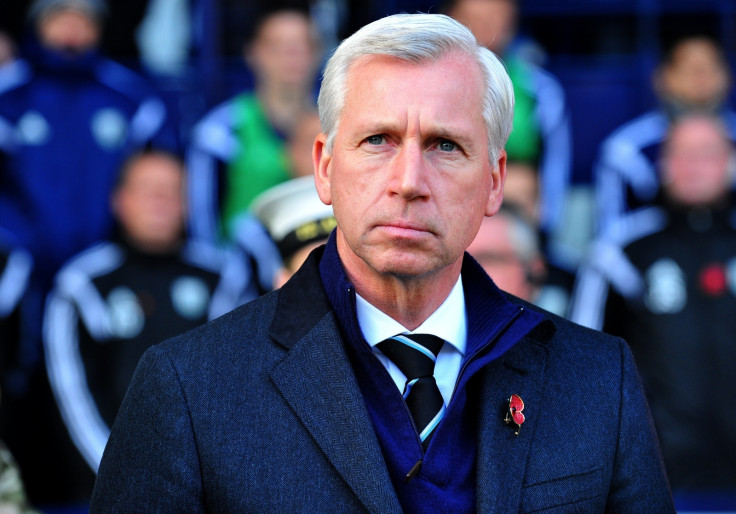 Newcastle manager Alan Pardew has claimed Arsene Wenger's decision to rest key players during their Champions League victory over Galatasaray on Tuesday night resulted in the Magpies' 4-1 defeat at the Emirates Stadium on Saturday, 13 December.
Alexis Sanchez, Santi Cazorla, Olivier Giroud and Danny Welbeck regained their places in the line-up to lead Arsenal to an easy 4-1 victory over Pardew's side, thanks to braces from Cazorla himself and Olivier Giroud.
"The front three for Arsenal were rested midweek and I think that showed. Alex Oxlade-Chamberlain was outstanding and he caused us a lot of problems," the French boss said after the game.
After Newscastle beat Chelsea the previous week at St James Park, Pardew admits the Gunners were much better than them at the Emirates Stadium.
"You know with Arsenal there's going to be a chance, but it wasn't to be. We didn't play well today and they played well. I don't think many teams would have coped with them.
"We were sloppy with our passing, but we've been on a fantastic run and this was always going to be a tough game and it didn't work out for us."
The manager believes that his side missed Moussa Sissoko, who missed the match due to a suspension, along with Steven Taylor.
"We play a lot better than that usually. We missed Sissoko and I must look at myself in terms of selection of the team," said Pardew. "We need to cope without him because he's not going to play every week. We tried to be ambitious and if that's a fault we have to accept that."