Jonas Gutierrez says Newcastle's 3-0 defeat to Manchester United was simply not good enough, with the side dominated on their home pitch in the final Sunday fixture before the international break.
The Toon were two goals down within 20 minutes as United ran riot over their opposition, and Tom Cleverley sealed a convincing win for the Red Devils with his strike in the 71st minute.
And Gutierrez, who picked up a yellow card alongside three of his Newcastle teammates on the day, says the says the result was far from satisfactory.
"It was too much, 3-0," he told the Chronicle. "But when you start against a team like Man United like this, and concede two goals from set-pieces in 10 minutes, it's going to be hard.
"It's happened now - we can't do anything about this game.
"We have to focus on the next game and the mistakes today, and don't do it in the future.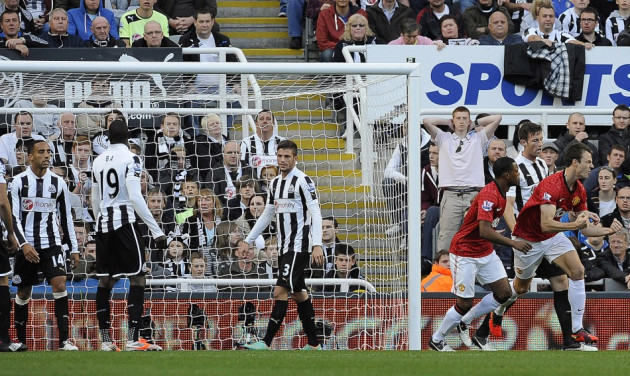 "In the second half Demba hit the crossbar and Cisse had a shot cleared. It was going to be so hard to come back. The luck wasn't on our side."
Newcastle will be working hard to get their season back on track, with the side currently 10th in the Premier League table, boasting just two wins so far this campaign.
And Gutierrez insists that the side are moving forward to concentrate on their match-up with bitter rivals Sunderland, along with getting further in the Europa League.
"We have to now just think of the next game," he explained. "It's obvious we can't start like that, and concede two goals against a team like Manchester United, one of the biggest teams in Europe.
"It's done now, and we have to be ready for the next game.
"It's a derby, and the fans and all the players just want to win.
"It doesn't matter if you play well or not. What's important is the three points."