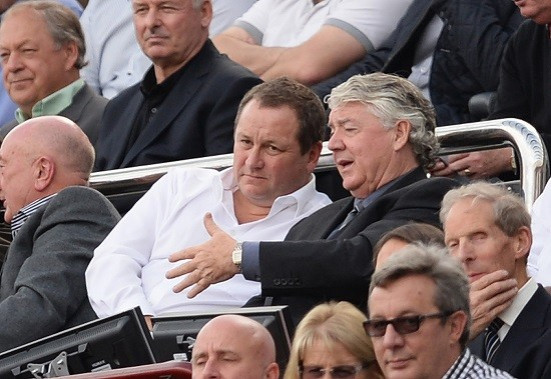 Newcastle United director of football Joe Kinnear believes that inflated fees and the excessive demands of agents led to the club's lack of transfer activity this summer.
It was another disappointing weekend for Newcastle supporters as Alan Pardew's side twice took the lead thanks to on-loan forward Loic Remy only for Hull to respond and gain a memorable 3-2 win at St. James Park.
Remy was the only senior player to arrive in the summer, despite the club being linked with several high profile names. Kinnear was confident that he would make significant changes but has now revealed the reasons behind faltering in the transfer market.
"It was very frustrating that we did not add at least another signing to the squad in the recent window, but it was not for lack of effort," Kinnear wrote in the Newcastle programme.
"I worked very hard on several targets and we made a number of bids for players, but for various reasons - some of which were outside the club's control - we were unable to secure our targets.
"It was not an easy task to improve the quality of the current squad with the financial resources at our disposal, particularly in a window in which the value of players was grossly over-inflated and the demands of agents likewise.
"We will continue to operate in a financially responsible manner, buying only the right players for the right prices and not paying over the odds or making costly knee-jerk decisions."
Newcastle have had a mixed start to the season, losing comprehensively on the opening day of the season to Manchester City, before drawing with West Ham and defeating Fulham and Aston Villa.
The away win at Villa Park had fans firmly demonstrating their support but the shock loss to Hull will once again lead to questions over how the club has been run over the course of the last year.
Pardew will certainly be keen to dip into the transfer market in January but he recently admitted that the financial restraints may make it difficult to attract the players he wants.