Newcastle reportedly lead the race, ahead of Arsenal and Tottenham Hotspur, to sign Eibar centre-back Florian Lejeune. Marca claims Rafa Benitez is seriously considering meeting his €10m (£8.7m, $11.3m) release clause, beating out the London clubs for the former Manchester City defender.
The 26-year-old was signed by Manchester City from Girona in the summer of 2015, but never had a chance to prove himself at Pep Guardiola's current side. The centre-back spent the 2015-16 campaign on loan in the Spanish second division with the Catalan side before City sold him to Eibar last summer for around €1.5m.
However, he has been linked with a return to English football. In March Marca reported Arsene Wenger was closely monitoring his development with a view to luring him to Arsenal.
The towering centre-back has been a crucial player for the Basque side during the 2016-17 campaign, helping them finish in an impressive 10th place.
Marca now claims his impressive campaign in La Liga has also alerted Tottenham and Newcastle, as both Benitez and Mauricio Pochettino are said to be interested in bolstering their defences.
The Spanish publication says the Magpies may have been the last of the three Premier League clubs to join the battle but could beat the London outfits to the punch.
Marca says Benitez's side have already made Lejeune an "irresistible" formal proposal, which would see him double his current salary.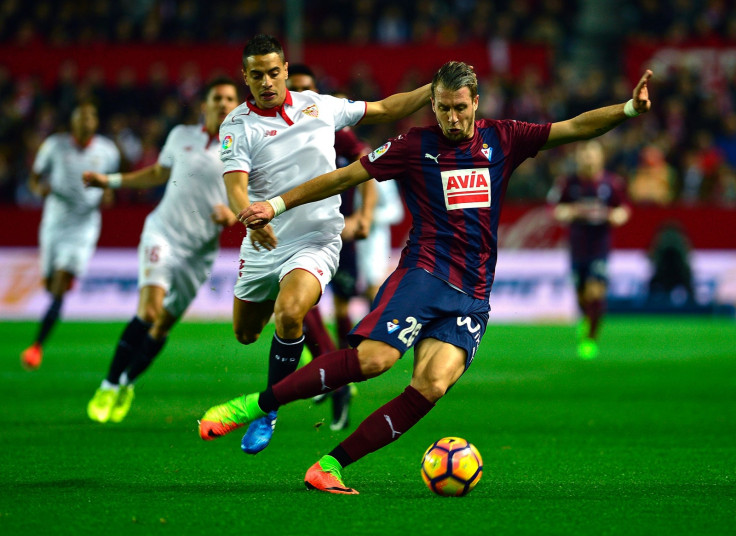 It is uncertain whether Arsenal and Tottenham would react to that offer, but they should act quickly as Marca understands Benitez is considering meeting the €10m release clause in the coming weeks.