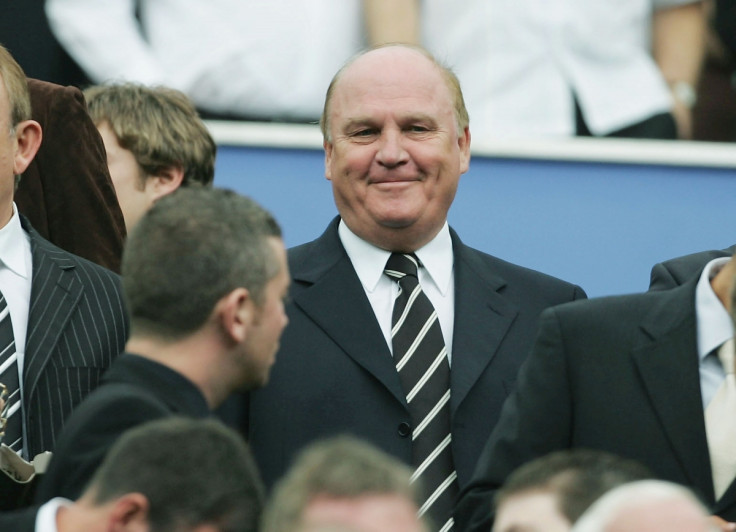 Former Newcastle United chairman Freddy Shepherd has accused the club's foreign players of failing to understand how important the Tyne-Wear derby. The Magpies and Sunderland are preparing for a crucial encounter on Sunday (20 March), and Shepherd has admitted he is concerned by the attitude of the players.
Rafael Benitez recently replaced Steve McClaren as the Newcastle manager in a bid to rescue them from relegation, and Shepherd said defeat against their old rivals could spell doom for the St James' Park outfit.
"At home we've got a great chance to beat Sunderland, I honestly believe that," the former Newcastle chairman told TalkSport. "It looks pretty dismal for Newcastle at the moment, but we'll come through. I think Sunderland is the biggest game of the season for us, without a doubt."
Shepherd, who resigned as the chairman of Newcastle in 2007, suggested the club's foreign players were not aware of what the derby meant to the fans. The Magpies are currently fighting to survive in the Premier League and Sunday's derby could prove crucial in shaping their destiny.
Asked if he thought Newcastle's foreign players knew the importance of the derby, Shepherd said: "No. Simple, no. but they will do at the weekend. This is a huge game for both clubs, and if we lose against Sunderland I think we're in real trouble.
"At the moment we've got an escape route, and we'll start to go along that with a win in the Sunderland game. But if don't win in Newcastle we've got real problems."