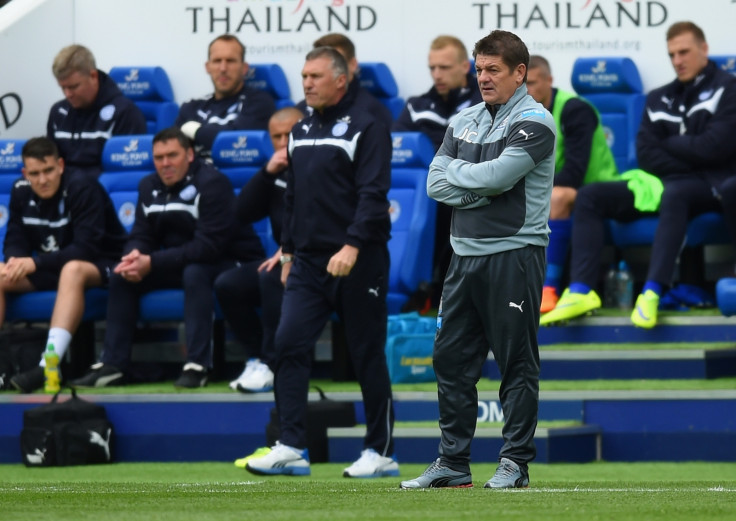 Newcastle United have issued a statement appearing to confirm beleaguered manager John Carver will continue in his current role until the end of the season.
The Toon have been largely appalling since the 50-year-old was confirmed as Alan Pardew's replacement in January, and have now been dragged down into a battle to retain their Premier League status after losing eight consecutive matches since the 1-0 win over Aston Villa in late February.
They were reduced to nine men and embarrassed 3-0 by a resurgent Leicester on 2 May, with the passionate Carver showing his dismay at the level of performance after the full-time whistle by suggesting centre-back Mike Williamson may have gotten himself dismissed deliberately after a crass foul on Jamie Vardy.
The player has since come out to publicly deny any such intent but the manner of Carver's post-match interview led to inevitable speculation that he might be ousted before the summer with Newcastle reportedly hoping to bring Steve McClaren to St James' Park after the former England boss failed to guide Derby into the Championship play-offs.
"Following the result at Leicester City on Saturday, there has been two days of frank dialogue with John Carver and senior players," the club said via their official website on 4 May.
"The outcome of those discussions is that the board, John Carver, his staff and players are absolutely focused on our current situation and the three hugely important fixtures that remain this season, two of which are at St James' Park.
"All parties accept responsibility for the current situation but are determined, together, to ensure this Club – your Club – retains its Premier League status. That is the only focus at this time."
Following that latest loss, formerly mid-table Newcastle now hover just three points above the relegation zone with Sunderland, who currently sit 18th, in possession of a game-in-hand over their fierce rivals.
They face a critical clash against West Bromwich Albion on 9 May, before closing out a dismal 2014-15 campaign against fellow relegation battlers Queens Park Rangers and West Ham United, who are mid-table.
As well as becoming understandably discontent with their team's woefully inadequate performances on the pitch, many Newcastle supporters have stepped up their opposition to the ownership of Mike Ashley recently by staging protests and organising an attempted boycott of the home fixture against Tottenham Hotspur in April.