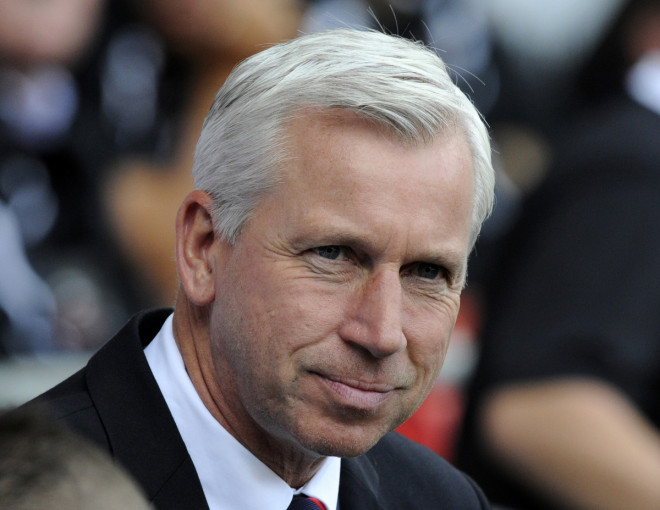 Newcastle United manager Alan Pardew is expecting to be given full financial backing in pursuit of four new players in the summer transfer including a much-needed replacement for Yohan Cabaye.
The Toon announced a profit of £9.9m to the year ending June 2013 earlier this week and Pardew is expecting significant funds to be made available to him, with the club having failed to make any signings following the £19m departure of Cabaye to Paris Saint Germain.
Pardew has also identified a new striker among his primary targets in the summer transfer window, with the Newcastle boss hopeful of strengthening two other positions in a mass overhaul at St James' Park.
"We are going to need at least two or three signings who come straight into that team or have a very, very good chance of starting," said Pardew.
"I think we have a summer where we are going to have to be a lot more active than we have been for a while because we are looking light in certain areas.
"The strikers are an area we are going to have to address, for sure, and we are going to have to find a replacement for Cabaye, so that is a big job in itself - let alone perhaps two other positions that we might need."
With former director of football Joe Kinnear having left following an insipid second spell at the club, Newcastle will be expected to make significant progress in the upcoming window but must alter the trend of rarely investing money recouped from player sales.
The profit from the last financial year combined with the fee received for Cabaye gives Pardew in the region of £28.9m to fund his transfer window business and is anticipating significant support from owner Mike Ashley.
"The finances of the club are in good shape," explained Pardew. "We know we've got to do some work in the summer after losing Cabaye, so you'd like to think we'll have to spend some of that this summer.
"The board have done well to get those figures, and we look forward to the next stage of our growth. I haven't really discussed the budget going forward for the summer. We will sit down and talk about that, and that's something for the future.
"As the manager, you always want to be more competitive than you are. We strive to maximise everything we can, and every pound that we've got.
"Hopefully, that's reflected in results and where we are now. It's an important game on Saturday [away to Hull] to try to stabilise ourselves in that top group."
Despite having made no significant permanent signings last summer, Newcastle are eighth in the Premier League but 10 points adrift of a European place and would require huge investment in order to breach the gap.