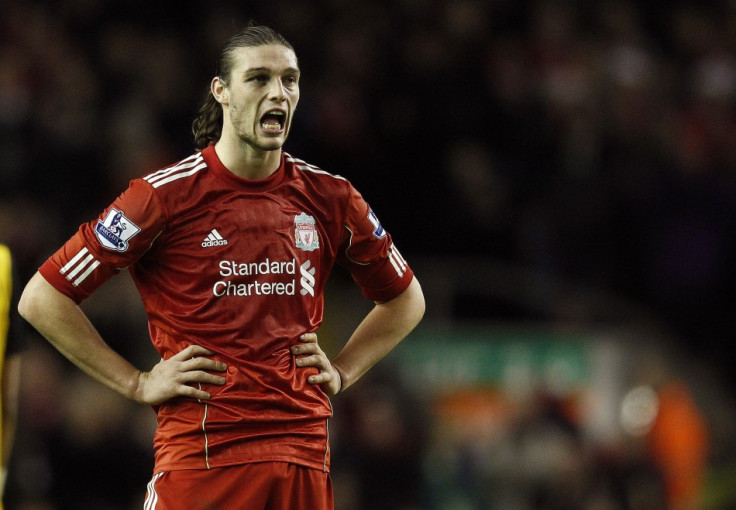 Newcastle United are ready to offer Andy Carroll an escape from his Liverpool nightmare according to the Times.
The 23-year-old has toiled under the burden of expectation and Liverpool's lack of natural width since becoming the eight most expensive footballer of all time last January. Anfield's record £35 million signing has scored just four Premier League goals in a year and the aforementioned source intimates his boyhood club, Newcastle United, are exploring the possibility of bringing him back to St James' Park.
The Times claims Newcastle are willing to pay £15 million for the towering England international, and although the Daily Mail subsequently suggest Liverpool will look to recoup at least £20 million, the player's wages could prove a sticking point given his £80,000 a week deal at Anfield.
Liverpool have reportedly denied rumours they are willing to jettison Carroll having invested both time and money in the recently cumbersome striker. Carroll is only a year into a 5½ year contract and Newcastle are fully aware of the battle they face in terms of trying to prise the player away from Liverpool.
Any transfer allegedly depends on Liverpool's endeavours to recoup as much of their £35 million outlay on Carroll, but the future of Demba Ba at Newcastle, exasperated by Manchester United's interest in the Senegalese international, which was exclusively revealed by the International Business Times on Tuesday, suggests Newcastle could make an audacious attempt to lure their former talisman back to the club he left on deadline day in January 2011.
Carroll has started just 11 of the 18 league games he has featured in this season and although the suspension of Luis Suarez will inevitably afford him further opportunity to alter common opinion, the Liverpool striker has patently struggled to recapture the form which made him one of the most feared strikers in the Premier League at Newcastle.
The Times intimates Kenny Dalglish's defence of Carroll, citing a knee problem as the fundamental reason behind his Liverpool malaise, is beginning to fall flat due to the system the club are currently playing with.
Stewart Downing's tendency to cut in from the right hand side and Liverpool's lack of a natural left-winger has deprived Carroll of the type of service he thrived on at Newcastle. The return of Steven Gerrard has inevitably helped the striker, but the British media suggest Newcastle will look to a broker a surprise deal this month.
On Tuesday morning Liverpool moved to dampen reports of Carroll's pending return to Newcastle by describing the speculation as "complete nonsense" in the Daily Express, but there is a suggestion if Newcastle match a fee in the region of £25 million, the Merseyside club could then reinvest that sum during the January transfer window in a bid to help them finish inside the Premier League's top four.