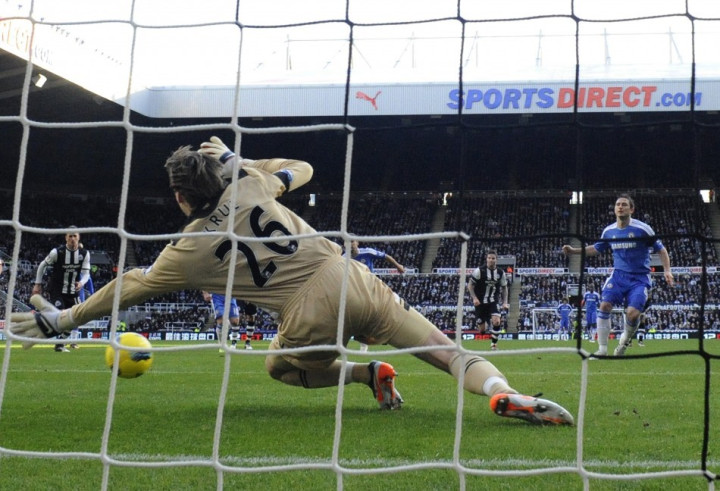 The La Liga giants have had success fishing in the Premier League in recent seasons, as Arsene Wenger will tell you. This time, however, and Wenger must be breathing a sigh of relief, Tito Vilanova's side is looking at Krul and liking what they see.
The Catalans, who are already a staggering eight points clear of fierce local rivals Real Madrid in the Spanish league, are ready to bring the Dutch shot stopper to the Camp Nou to provide serious competition for reigning No 1 Victor Valdes. The Spanish international has been the undisputed No 1 for Barcelona in recent seasons but new coach Vilanova clearly feels he needs more motivation to work for his place and present back-up 36 year old Spaniard Jose Pinto isn't enough.
The 30 year old Valdes has had a shaky start to the season and was seen as the culprit behind Barcelona's defeat in the Spanish Super Cup; the Catalans lost to Madrid on away goals, with the key being Argentine winger Angel di Maria's 85th minute goal, off a Valdes mistake, in the first leg.
"I have not spoken with Valdes, as there is nothing to talk about," Vilanova said after that game, adding, "He should keep doing what he is doing. For years he has helped us a lot to bring the ball out from deep. If he started hitting the ball long, we would lose our combination game. "
Any move for Krul will likely only take place at the end of the season, given that is when Pinto's contract runs out and the Dutchman himself will be unwilling to trade his present No 1 position in England for a back-role in Spain; he may still be unwilling to do that next summer but by then Barcelona's charm offensive may have changed his mind.
The 24 year old Dutch international is presently out with an elbow injury and is unlikely to feature for the Magpies before the end of the month. He has previously also been linked with a move to Spurs.
Newcastle are presently 11th in the league, with five points from four games and drew their last game, against Everton 2-2. The Magpies will now open their Europa League campaign with a group stage game against Portuguese side Maritimo.