South Carolina woman bitten by massive shark while swimming with the predators on her honeymoon
Sarah Illig, a South Carolina native, shared the chilling video of the shark attack on Instagram.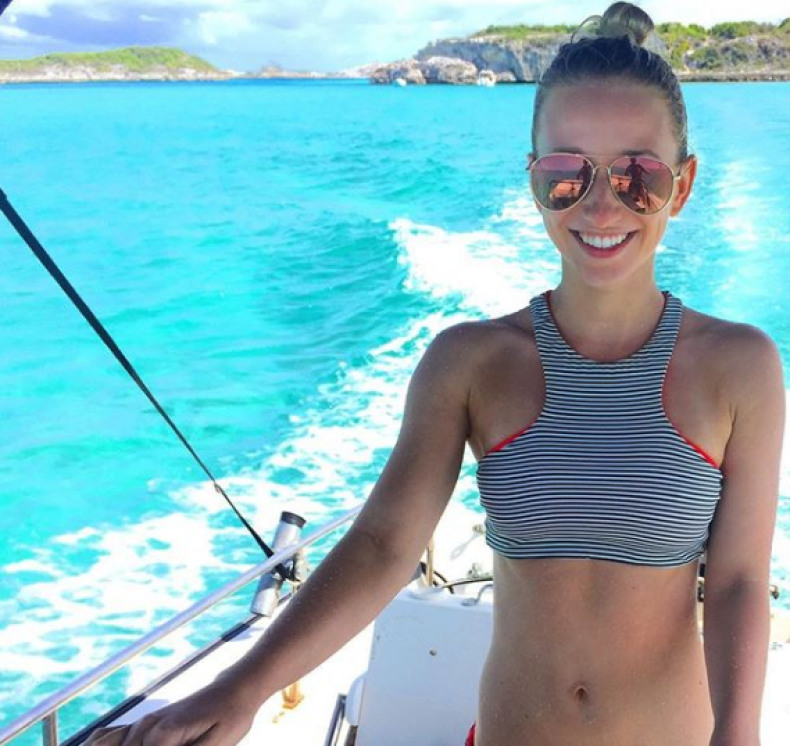 A newlywed bride has shared the terrifying moment when she was bitten by a massive nurse shark during her honeymoon in the Caribbean. Sarah Illig, from South Carolina in the US, had gone snorkelling when she was attacked by the predators – a moment that was caught on camera by her husband.
"Sarah gets bit by a nurse shark on our honeymoon!" Illig's husband Evan Carroll wrote, sharing the chilling video of the attack. In the clip, Illig is seen writhing in pain when the massive shark appears out of nowhere and tries to attack her outstretched arm.
After an initial moment of shock, though, she pulled her arm free and swam back to safety. At the time, Illig thought it was just her husband playing a prank on her.
"I felt a whoosh of water, something clamped down on my arm," she said recalling the scary experience. "Less than a second later I realized how much it hurt and looked past where my goggles were blocking my side vision to see the shark (bigger than myself) latched on to my arm," the Charleston native said, according to Mail Online.
While this was not the first "swimming with the shark" experience for Illig – she had previously shared pictures with three large predators from her honeymoon – the newlywed didn't quite expect what had happened.
"Nurse shark's typically never bite unless provoked via tail pulling, feeding, etc. but there was no tail pulling or feeding during my snorkel with them (as you can clearly see via video)," she was quoted as saying by Mirror Online.
However Illig seemed unfazed as she later took to social media to share a video of the attack herself, adding a cheeky caption alongside.
"Ended the hunnaymoon with a bang (bite) check out the surprise and very rare nurse Shark bite in the video and don't forget the volume to hear the crunchhhhh (sic)," she wrote, fuelling a flurry of curious questions from her followers.
"Holy shiz I cannot believe you captured this! Aaahh!" a user commented, to which Illig replied sharing her horror. "So glad we did bc no one would believe it!! Scared the heckkkkk out of me! Evan had the GoPro under water filming and couldn't even tell it happened since he was above water!"
"My heart just legit dropped," commented someone else.
Another added, "What a badass honeymoon story... just saying... you survived a shark bite.