An underwater telecast went wrong when a porn star was attacked by a shark. Molly Cavalli was shooting in a shark infested zone off the coast of Florida for porn company CamSoda's first live broadcast to promote its new webcam technology.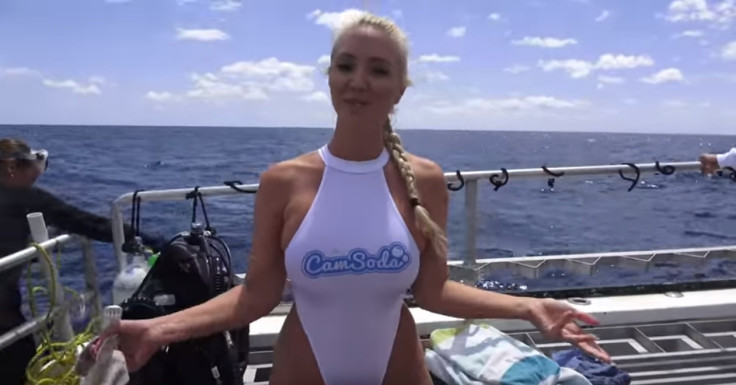 The stunt went awry when Cavalli came out of the shark cage, screaming in pain with a bloodied leg after being bitten by a lemon shark. The company has released a video of the bizarre stunt where the adult film star can be seen screaming in pain after the attack. Some commentators have, however, pointed out that the video might be a publicity stunt.
In the video, the model appears excited as she enters the shark cage that soon plunges into the deep blue water. The camera then pans to show the sea beasts swarming around the boat. Surprisingly, the sharks do not seem to pay attention to cameramen around the cage who can be easy targets.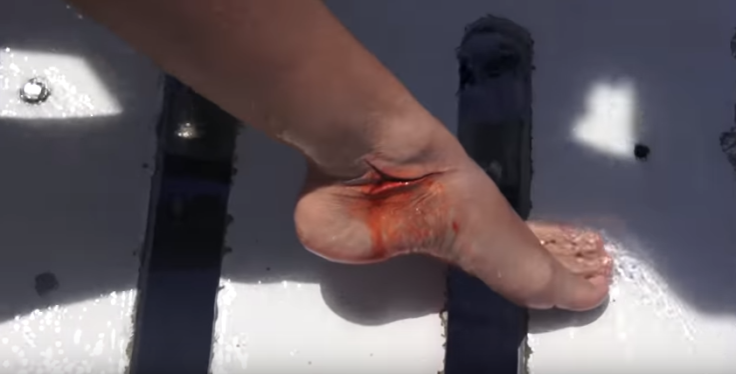 Instead, one of the giant fish attacks the porn star in the cage. A visibly shaken Cavalli soon emerges from the water with a deep cut on her left leg that is bleeding profusely. In the YouTube video, CamSoda updated its fans about the model's health and wrote: "Molly is doing just fine. She had to get 20 stitches but she is in good spirits and grateful for her quick recovery."
The video has received sharp criticism from viewers for negligence while shooting in a risky environment and putting the model's life in danger.
DarRen, the Camsoda vice president, has released a press statement and said: "Our intention was to have Molly quickly dive into the shark cage with the camera and begin broadcasting as lemon sharks circled nearby. From what we gathered, lemon sharks are predominantly docile and relatively harmless."
The press releases also stated that Cavalli panicked after seeing the shark and tried to rise above the water and in the process, was badly hurt. "During the broadcast, a shark approached the cage which made Molly nervous. She swam up to the surface as the shark approached. Her foot rose above the protective net and was bitten."
Cavalli, meanwhile, updated her fans about her health on her Instagram and said she is "totally fine".
After watching the video, few viewers have commented that the shark attack might be a publicity stunt. Michael Bilello, the CEO and practitioner of Tampa's Centurion Strategies, told The Wrap that the wound does not appear like a shark bite as it is not the typical "crescent-moon, multiple-teeth" mark.
"Regardless, it's a very effective publicity stunt," he said. "Attractive girl, white bikini, shark cage ... Certainly I think we can all agree that this was a publicity stunt and it's working well. For those of us who didn't know what CamSoda was, we are now aware. For those who weren't aware of the model, now we are."