After facing a barrage of accusations that he pushed porn star August Ames to her death, Jaxton Wheeler — a pansexual adult actor — has broken his silence to explain his controversial "cyanide" tweet.
The 30-year-old admitted that he made a "horrible comment", explaining to Newsweek that all he wanted to do was clear the air about the misconceptions surrounding LGBT community and about sexually transmitted diseases.
In a tweet directed at Ames, who has so far appeared in more than 270 adult films, Wheeler had written, "The world is awaiting your apology or for you to swallow a cyanide pill. Either or we'll take it."
His post was in response to a twitter comment from 23-year-old Ames, in which she had said she would not work with a "guy who has shot gay porn".
Ames had argued that she took the decision keeping in mind the safety of her body and that she had control over it. However, the back and forth of heated tweets had resulted in an outrage, with many people weighing in on the controversy and branding Ames a "homophobic".
On 5 December, shortly after the social media backlash, the rising Canadian porn star was found dead in Ventura County, California of a suspected suicide. In a note left behind for her parents, Ames had made no mention of cyberbullying.
"I made a horrible comment in my way of trying to say we just wanted an apology. I feel like the shittiest person in the world," Wheeler, who has suffered his share of scrutiny since Ames' death, told Newsweek.
"I test the same as women do. I usually test more than they do. We have a stigma over here. We have to make sure we're extra squeaky clean," he added, explaining that his messages were aimed at dispelling the stigmas against gay performers.
"When she said, 'f**k y'all,' it was like, 'f**k your plight,'" Wheeler added, referring to a tweet from the late porn star, which many believed to be her last post after expressing her disgust over cyberbullying.
Her final tweet, before she was found dead, was in fact, a cryptic message sent to transsexual model Aspen Brooks.
Meanwhile, Wheeler claimed he was unaware of issues that Ames was dealing with at the time of her death – depression and bipolar disorder.
"I'm sure the other models had no idea what was going to transpire from this. Her death is a tragedy and it's gut-wrenching," he said, referring to the abuse and criticism Ames endured following their Twitter exchange.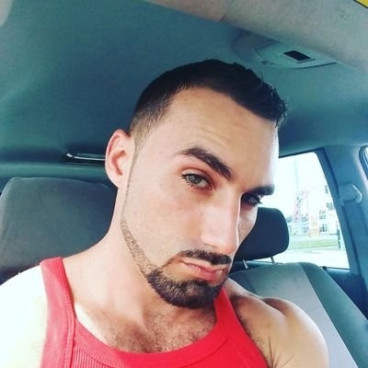 "I do not support cyberbullying at all. I [especially] do not support cyberbullying to a point where someone would take their own damn life," Wheeler added.
Asides Wheeler, several other people and well-known names from the adult film industry have come forward to mourn the tragic loss; including Ames' brother James.
"I want my sister's death to be recognised as a serious issue – bullying is not OK," he told The Sun. "It cost me my baby sister's life. I will do what I can be a voice for Mercedes but right now my family and I need to be left alone to grieve – we have lost a loved one."