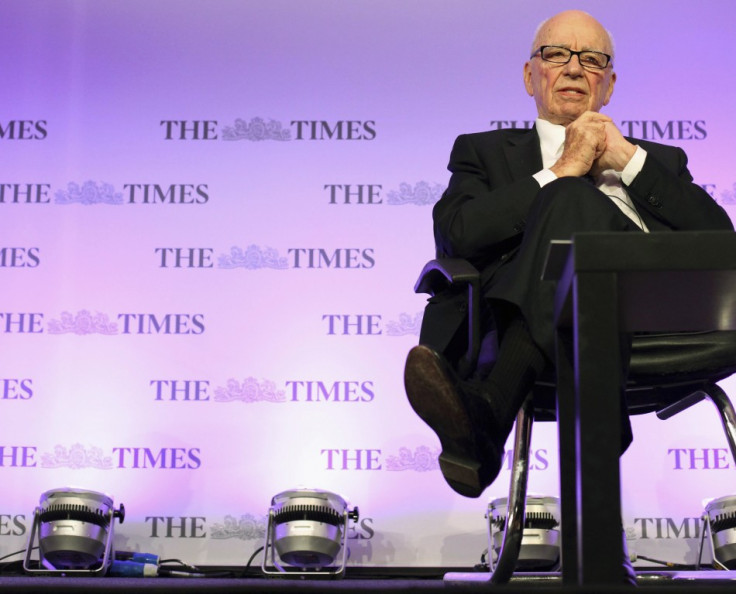 News International has announced a full-year operating income of £3.08bn. The figures show a 12 per cent increase driven by the success in television and cable networking programming with BSKYB and Fox News performing well for the company.
The 22 per cent drop in the fourth quarter earnings because of losses in the sale of MySpace. The company made a £254m loss after tax on the social media sites sale but the profits has been boosted by the FOX TV network.
Meanwhile Rupert Murdoch has pledged to do 'whatever is necessary' to prevent a repeat of the phone hacking scandal that led to the closure of the News of the World.
"There can be no doubt about our commitment to ethics and integrity," said the chairman of News Corp.
Mr Murdoch admitted the recent phone-hacking scandal that resulted in the company closing its News of the World newspaper had caused News Corporation difficulty, although its revenues rose 11% to $9bn.
"Make no mistake, [chief operating officer] Chase Carey and I run this company as a team, and the strength of that partnership is reflected in our improved results," he said.
"While it has been a good quarter from a financial point of view, our company has faced challenges in recent weeks relating to our London tabloid, News of the World.
"I have run this company for more than 50 years," Murdoch added as he announced strong results for his media empire. "The kind of behaviour that occurred in that newsroom has no place at News Corporation. It does not reflect the actions and beliefs of our more than 50,000 professional employees. I am personally determined to put things right when it comes to News of the World," Mr Murdoch added.
We will have to wait until News Corporation's new quarterly reports on more information on how the closure of News of the World has affected profits. News Corp's 39 per cent share of the UK based satellite broadcaster BSKYB proves very lucrative for Mr Murdoch but last month abandoned their attempts to purchase the remainder of the shares in the company after revelations of phone hacking came to light. It is expected that a fresh bid could be launched in the coming years but no concrete details have been discussed.
Scotland Yard have confirmed that a 61 year old man has become the latest person to be arrested on suspicion of phone hacking. The BBC believes the man to be former News of the World news editor Greg Miskin.