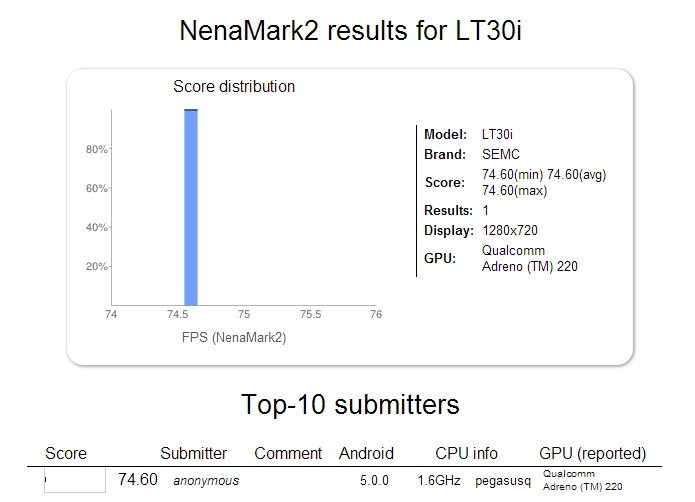 The Android 4.2 (Jelly Bean) mobile operating system is a recent release. Nevertheless, Internet search giants Google are already planning the next iteration - Android 5.0.0 (Key Lime Pie) - and the software has been spotted in Nenamark benchmark tests.
The tests show Android 5.0.0 software running on a Sony LT30i device; with a Qualcomm 1.6GHz Snapdragon MSM8260 processor, a Qualcomm Adreno TM 220 Graphics Processing Unit (GPU) and a 720p HD display with a resolution of 1280 x 720 pixels.
However, there is no official information on the test or its components. In fact, there may even be doubts over the validity of Key Lime Pie as a code name. An earlier IBTimes UK report did suggest that name but now Android Community reports on an Easter Egg, within Android 4.2 (Jelly Bean), which shows a Candy Cane as one of the images.
Now, traditionally, Android versions have proceeded alphabetically and have always been named after dessert dishes. Therefore, Android 5.0.0 will likely start with the letter "K" and Key Lime Pie seems a suitable bet. However, if this Easter Egg is any indication, the next Android version may be "K"andy Kane/Cane.
To access the Easter Egg (also available in the Ice Cream Sandwich version), navigate to Settings > About Phone (or Tablet). Tap the section that says Android Version four times in rapid succession and then hold down the big red Jelly Bean to see a screen full of floating jelly beans... and one candy cane.