Nexus Player Review
The Asus-built Google Nexus Player is launching in the UK, six months after it went on sale in the US. In that time, Amazon has launched both the Fire TV and Fire TV Stick in the UK, and Apple has dropped the price of its Apple TV to just £59.
Nexus Player Specs
Intel Atom processor
1GB RAM
8GB storage
Android 5.0 (Lollipop)
HDMI, Micro USB
235g, 20mm
Remote with Voice Search
Price as reviewed: £80
Google is also competing against its own hugely popular Chromecast dongle, which costs £50 less and offers many of the main selling points of the Nexus Player.
But the Nexus Player is the first device to go on sale in the UK with the all-new Android TV interface and promises voice search, personalised recommendations and gaming content controller by a new Bluetooth controller.
---
Nexus Player: Design
---
Design for set-top boxes is relatively important considering they are likely to sit someone in your living room. However, as with the Fire TV, it is less important for the Nexus Player as it connects with the remote over Bluetooth, so if you want to keep your living room clutter free, you can hide it away.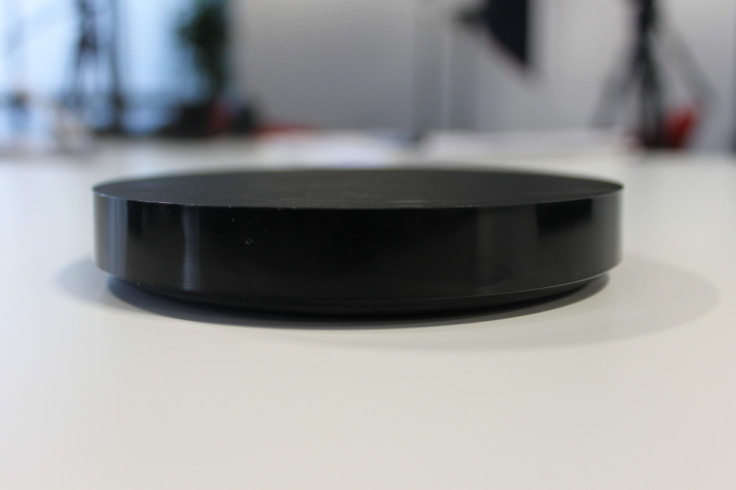 There is no need, though, as the minimalist hockey-puck design of the Nexus Player is slim enough to slip into almost all living room setups without disrupting your Feng Shui.
The Player is slim (20mm) and lightweight (235g), with a cut-out at the rear revealing the three ports: power, micro USB and HDMI. That's right, no ethernet port unlike Apple's and Amazon's offering. There is also a lack of an optical audio port, which is available on both the other devices as well.
---
Nexus Player: Voice Search and Remote
---
One of the big selling points of the Nexus Player is the integrated voice search on the remote. Simply press a button and you can search for "Oscar-winning films", "TV shows for children" or "the films of Al Pacino".
The system works well and in my testing never failed to recognise what I was asking it. Using voice to search in the safety of your own living room is great and certainly beats inputting searches using the on-screen menu.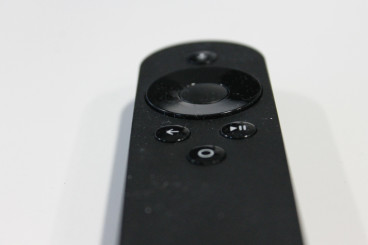 The big problem with this system, though, is voice search only returns results from YouTube or Google's own repository of films and TV shows. So if the film is available on Netflix, you would never know. This is really frustrating and very limiting.
Amazon's voice search function incorporates third-party content in its results so we're not sure why Google could not do the same. Otherwise the remote is entirely unremarkable, with a circular pad for navigating the interface, a back button, Play/Pause button and a power button.
It feels slightly plasticky but nothing terrible and at least Google provides the two AA batteries needed to power it.
---
Nexus Player: Android TV Interface
---
Google launched Android TV at its developer conference in June 2014, with an interface based on its radical overhaul of Android codenamed Lollipop.
The transfer to the big screen has been a big success and the slick, bright and clean interface is probably the best thing about the Nexus Player. You are served up an image-heavy interface with search results pulling up details about films, actors and TV stars as well as giving you related links to other films.
---
Nexus Player: Content
---
And so we come to the biggest problem with the Nexus Player. There are simply not enough apps or games available on the Android TV platform at the moment.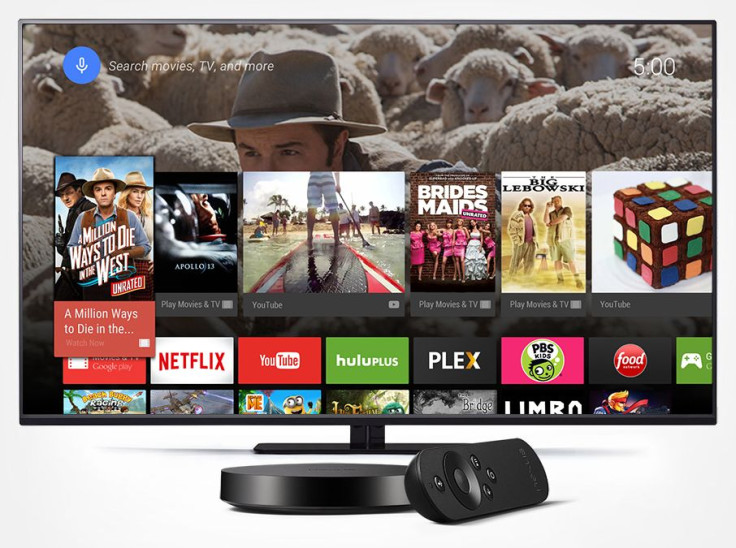 Yes, you get access to Google Play films and TV and some apps, such as YouTube and Netflix, but if you are looking for BBC's iPlayer, Channel 4's 4OD or the ITV Player, you are out of luck. Amazon's Prime Instant Video service? Not a chance.
Yes, BBC's iPlayer smartphone apps have casting built-in but why not have a native app?
Google's own library of film and TV shows are not cheap to buy or rent, and films I previously purchased on Play Store did not appear, even though I had signed in with my Google account, meaning I would have to purchase them again.
I expected to access to a much broader range of apps and games on the Nexus Player than I did. There are apps like VLC and Plex to allow you view content you have purchased or downloaded elsewhere but this is simply plastering over the cracks.
Google needs to get developers on board with Android TV if it wants TV manufacturers to adopt the platform more broadly.
---
Nexus Player: Casting
---
The Nexus Player allows you to "cast" content from compatible apps on your smartphone or tablet, or from the Chrome browser on Windows and Mac OS X to your TV.
This means a huge amount of content that is not available natively can be sent to your TV, but if this is what you want, then why not just buy a £30 Chromecast?
---
Nexus Player: Gaming
---
Along with voice search, one of the big selling points for the Nexus Player is as a low-end gaming console.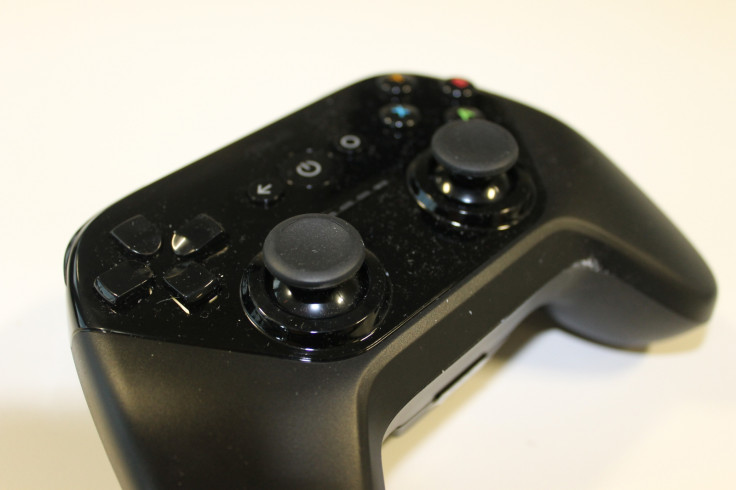 While you can play some games with the remote, if you want a real gaming experience, you will want to shell out £35 for the Bluetooth gaming pad from Asus.
The controller is responsive and well-built and looks and feels almost identical to an Xbox 360 controller.
But the problem - again - is not the hardware but the content. While there are a number of interesting titles available on Android TV, it is no where near the number available on your smartphone.
I was looking forward to play Grand Theft Auto on the big screen again with a real controller but, alas, it was not to be. There are over 80 titles available, including games such as Final Fantasy III, SoulCaliber and The Walking Dead, but the options still feel limited.
---
Nexus Player: Performance
---
Firstly, setting up the Nexus Player is a breeze. Simply plug it in, connect it to your wireless network through your phone and sign in using your Google account.
Navigating the interface is a smooth experience and videos and games launched almost instantly. However, downloading content was sluggish at times and the lack of a hard-wired internet connection means performance can quickly deteriorate without warning.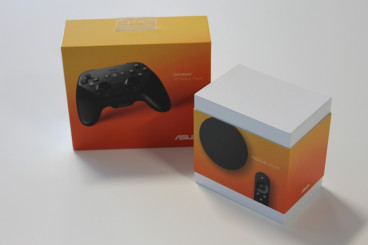 The Nexus Player does support the faster Wi-Fi AC standard but unless you have a compatible router, that will not make much difference.The quad-core Intel Atom processor performs well most of the time but there were moments, particularly when playing games, where there was some noticeable lag, which was not great.
Finally, the 8GB of storage is much better than the 2GB available on the Chromecast, but still fills up very quickly if you download a couple of games, some apps and a few films.
---
Nexus Player: Value & Verdict
---
I am struggling to find a reason to buy the Nexus Player.
I have a Chromecast and it does most of what the Nexus Player does, but at less than half the price. Yes, you get more console-like gaming with Google's set-top box but to really enjoy this, you will need to spend a further £35 for a controller and even then the number of games available is limited.
Voice search is neat but hardly a deal-breaker and the major lack of apps and content is what is the big disappointment here.
Android TV is clearly a work in progress, but if it wants to remain relevant ahead of Apple's TV revamp later in 2015, and the challenge from Google's Fire TV, it will need to improve fast.
Scores
Performance 8/10 - Smooth for the most port, but lack of Ethernet can cause problems
Content 7/10 - A serious lack of some major apps and games is the biggest disappointment here
Value 7/10 - Google gives very little reason to choose the Nexus Player over its own £30 Chromecast
Design 9/10 - Not hugely important, but the set-top box is sleek and the remote is simple and well-designed - though a little on the plasticky side
Overall 7/10 - Very little compelling reason to buy this over a Chromecast until content on Android TV improves
The Good
Voice search works well
Simple, clean interface
Easy set-up
The Bad
Where's the content?
No Ethernet port