NFL star Aaron Hernandez has been charged with murdering a fellow American football player.
New England Patriots player Hernandez was led away in handcuffs from his sprawling mansion in North Attleborough, Massachusetts.
He is accused of murdering Odin Lloyd, whose body was found near the luxury property.
Multi-millionaire Hernandez, who earns nearly $10m a season, also faces several firearms charges and is being held behind bars after not being granted bail.
A police spokesman told a packed press conference: "These are the charges we sought against Mr Hernandez: murder, carrying a firearm without a licence, possessing a large capacity firearm - two counts, and two counts of possessing a firearm without a licence."
Hernandez played in the world-famous Superbowl for the New England Patriots, who reached the final of the competition in 2012.
He would not face the death penalty if convicted because Massachusetts abolished capital punishment in 1982.
Police say part-time player Lloyd was blasted in the back and chest multiple times. The two players were friends and Odin's relations claim he was dating the sister of Hernandez's fiancée.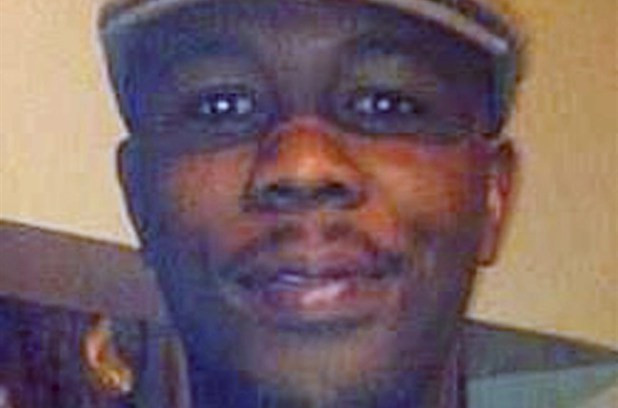 It was alleged in court the pair fell out during a visit to a nightclub on June 14, three days before Lloyd's body was found.
Prosecutors say Lloyd knew Hernandez was angry with him when the NFL star picked him up on the night he died. Lloyd's sister was sent a text message saying he was with Hernandez.
Minutes after the text message was sent, gunshots were heard by staff at a nearby industrial park.
In a statement, the New England Patriots extended sympathies to Lloyd's bereaved family. A spokesman said: "We realise that law enforcement investigations into this matter are ongoing. We support their efforts and respect the process."
Lloyd's mother spoke of her relief that her son, who played for semi-professional club the Boston Bandits, has been found.
Ursula Ward said: "I would like to thank the person that found my son. I would like to say God put him in the right place at the right time."