NHS to Benefit from £100 Million Gambling Levy for Addiction Treatment
The decision comes on the heels of the government's gambling white paper released in April, outlining measures to enhance player protection and reduce the risk of addiction in the age of smartphones.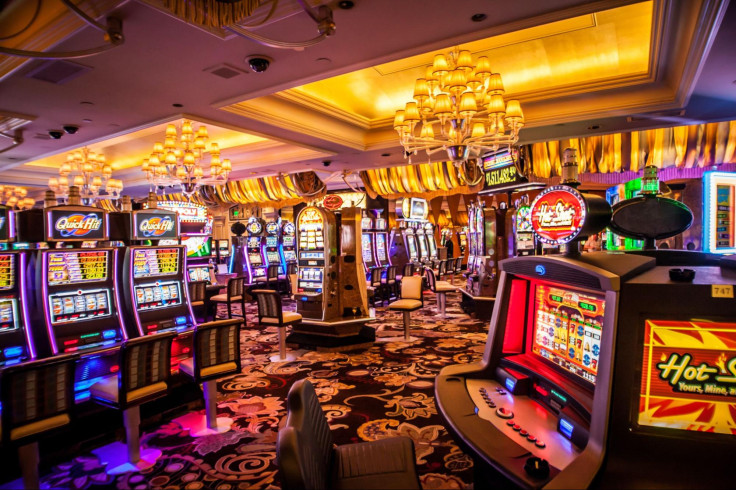 The United Kingdom's National Health Service (NHS) is set to become the primary recipient of a substantial £100 million per year in new funding for research, prevention and treatment of gambling addiction.
This milestone comes as a result of the UK government's commitment to tackle the rising issue of gambling-related harm and addiction. The government is taking a crucial step by mandating payments from the gambling sector, aiming to ensure all operators contribute their fair share.
The proposed gambling operator levy, which is currently under consultation, is designed to address the imbalance in contributions to the existing voluntary levy, where some gambling companies pay as little as £1 towards research, prevention and treatment.
The new levy will be a percentage fee on the gross gambling yield (GGY), with different rates for various types of operators, such as online gambling platforms, traditional betting shops and casinos.
Culture Secretary Lucy Frazer emphasised the government's commitment to protecting those most at risk of gambling harm.
She stated: "We are taking the next step in our plan to protect those most at risk of gambling harm with a new levy on gambling operators to pay for treatment and research."
The proposed levy will bring all gambling operators into the fold and ensure fair contributions while providing an opportunity for industry stakeholders, clinicians, those affected by gambling harm and the public to have their say on its design.
The gaming landscape has evolved significantly, with a surge in online gambling fuelled by the convenience of smartphones. This digital shift has raised concerns about elevated levels of gambling-related addiction and harm. The NHS Digital Health Survey reveals that 'problem gambling' rates are eight times higher for online slots and casino game players than in the general population.
Under the proposed levy, the gambling industry will no longer have control over how funds for research, prevention and treatment are allocated. The Gambling Commission will distribute the funds directly to the NHS and UK Research and Innovation (UKRI) under government oversight. This statutory levy will be underpinned by legislation, ensuring that gambling firms are legally obliged to contribute their fair share.
This new funding, which will be a significant boost for the NHS in England, Scotland and Wales, will expand access to treatment and support for individuals affected by gambling-related harm. It will also facilitate the development of a comprehensive national approach to prevention and fund high-quality research to inform policy and practice.
The recent announcement follows the NHS's commitment to opening seven new specialist gambling addiction clinics in various locations, including Milton Keynes, Thurrock, Derby, Bristol, Liverpool, Blackpool and Sheffield.
These new clinics complement the existing ones in London, Leeds, Newcastle, Manchester, Southampton, Stoke-on-Trent and Telford, along with a national clinic for children and young people grappling with gambling and gaming addiction in London.
Gambling Minister Stuart Andrew emphasised the urgency of addressing gambling addiction and implementing comprehensive reform, stating: "We know that gambling addiction can devastate lives, which is why we are working quickly to implement our bold plans for reform." This statutory levy is a critical step toward providing £100 million in new funding for research, prevention and treatment.
Health Minister Neil O'Brien emphasised the importance of hearing from various stakeholders about how the new statutory levy should operate.
"Gambling companies should pay their fair share towards the costs of treatment services," O'Brien stated, reaffirming the government's commitment to supporting those affected by gambling harm.
Henrietta Bowden-Jones, National Clinical Advisor for Gambling Harms, welcomed the levy, emphasising that it will fund treatment, prevention, research and education in an independent and evidence-based manner. This approach aligns with the mission to eradicate all gambling harms from society.
NHS mental health director Claire Murdoch highlighted the NHS's ongoing commitment to tackling gambling addiction, with the opening of four new specialist clinics in recent months and three more slated to open by year-end.
Murdoch also expressed satisfaction that action is being taken to prevent people from coming to harm in the first place, in partnership with the gaming industry.
The UK government's commitment to tackling gambling addiction is a part of its broader strategy outlined in the gambling white paper published in April 2023. The paper presents various measures to enhance player protection and reduce the risk of gambling addiction, particularly in the digital age.
These measures include financial risk checks, stake limits for online slots, tighter controls on bonus marketing, and, notably, the new mandatory gambling operator levy.
The government and the Gambling Commission are actively implementing these measures, aiming to have key elements in place by summer 2024.
© Copyright IBTimes 2023. All rights reserved.