Unions Plan NHS Demonstrations at Tory Manchester Conference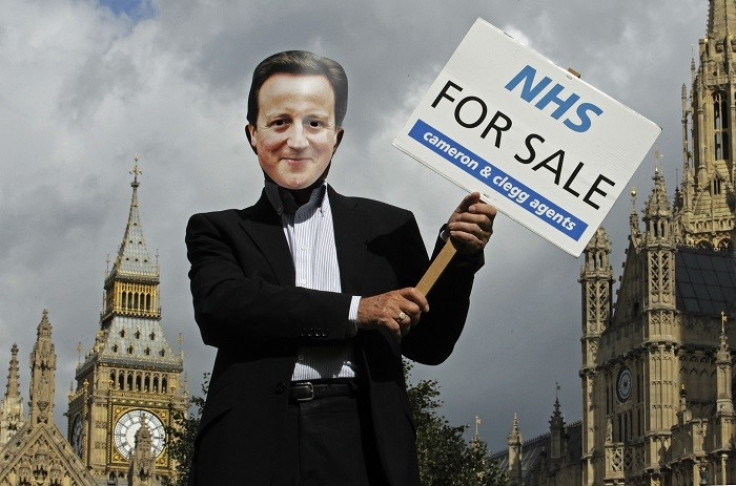 Up to 40,000 demonstrators will march outside the Conservative Party conference in Manchester on Sunday in a "noisy" protest organised by unions including Unite and UNISON.
The organisers hope demonstrators will arrive dressed as "walking wounded" complete with bloody bandages, or as health worker "zombies" to symbolise what they see as a sustained attack on the NHS by the coalition government.
Alex Flynn, of Unite, claims the demonstration is being organised to send the message to the Conservative Party that its reforms to the NHS such as the 2012 Health and Social Care Act will be opposed by the unions all the way.
"The Conservatives said the NHS is safe in their hands," says Flynn, "yet instead we're seeing it privatised by stealth - we're seeing the increasing involvement of businesses like Virgin Healthcare and SERCO in healthcare. Our view as a union is that the NHS should be run for patients - not profit."
Flynn refuses to be drawn on whether his union would call for strikes if the Conservatives continue down the path towards privatisation, but said more demonstrations were likely. He also believes that Labour offers the best chance for "saving the NHS":
"Andy Burnham made a powerful speech at the Labour conference in which he said Labour would repeal the Health and Social Care Act, curbing the worst excesses of privatisation."
In his speech, delivered in Brighton on 25 September, Burnham raised the spectre of patients being charged for their beds under Tory proposals.
"Get ready for the next scandal - NHS hospitals, pushed by Mr Cameron to earn half their income from private patients, charging for beds left empty by these new restrictions. Think about that - NHS hospitals, built with public money, charging people for treatments that used to be free and (are) still free to people living elsewhere. NHS staff turned over to priority care of those who can pay or are in such pain they have to dig deep. Suffer or pay - the same old choice in a two-tier Tory NHS."
However the Conservative Party has always played down claims that the NHS is being privatised by stealth, claiming reforms will make the organisation more efficient and accountable to its users and that funding is increasing under the coalition.
© Copyright IBTimes 2023. All rights reserved.